"Mel narrowly escaped death and changed identity - but she can't escape her past"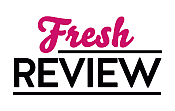 Reviewed by Clare O'Beara
Posted January 25, 2023

Thriller | Mystery Woman Sleuth | Suspense
Mel Green is attending the graduation from college of Isla Green, in New York. Mel knows Isla is her stepdaughter; but as far as Isla knows, Mel has been dead for twenty years. Living under an assumed identity, Mel has been hiding from THE CLIENTS of a firm she ran with her husband. They were stashing money for investors in the Cayman Islands, back in the days when she was a con artist.
Mel survived the destruction of the Twin Towers where the business was based, decided to go missing, and took the name Mandy Gates. She started over in a town in Idaho and quietly teaches maths. But learning that her beloved stepdaughter's big day was coming up, she just had to sneak into the ceremony. That proves her undoing. Her former husband – still is since they never divorced – suspected she was alive, and more than one other person is also interested. Dangerous people. If they can't find Mel, and a file she may have retained, they'll let her husband Sid do it for them.
That's the premise, but quickly THE CLIENTS becomes so twisted with lies, cons, and chases that I found it hard to keep matters straight. I was starting to like Mel / Mandy, who seemed to have reformed and was doing good for society. But the author has bravely written her as an antiheroine. Within a few pages she's lying her head off, conning random strangers out of money, and she persuades a young man she knows from Idaho, Riley, to break into a house in the dark, which seems unlikely. Several times I wanted Mel to say, "I did wrong, but I'm not that person anymore." But that's not the point the author wants to make.
This is a strongly described and fast-moving crime story, with frequent violence. The point of view shifts between chapters. Mel is described as just one of many women needing to escape from their partners. This helps to get us on her side. The only person I came out cheering for is Isla, who later plays a major role. Much of the tale occurs in NYC and part of it back in mountainous Idaho, a nice contrast and a change of pace. Author Bonny Fawn is a professor of business, and her fiction debut THE CLIENTS proves that business can be anything but boring. Readers looking for an unusual romantic suspense should pick up THE CLIENTS, for plot twists, con artists, and narrow escapes.
SUMMARY
When your past catches up with you...run.

Presumed dead after the Twin Towers attacks in 2001, stockbroker/con artist Mel Green, in reality, escaped the disaster. She departed Manhattan with stolen millions from unsuspecting investors. Living incognito, Mel assumed a new identity as math teacher Mandy Gates in Hailey, Idaho.

At the edge of the northern Rockies, in a warm, and welcoming community, Mel enjoys a sense of normalcy and jettisons the past falling for her coworker, substitute teacher and part-time rancher, Riley Brown. Despite her happy new life, there's one thing she can't forget—her sweet stepdaughter, Isla—the little girl she left behind.

Learning of Isla's college graduation day, Mel abandons logic and secretly attends the ceremony—a fateful mistake. Her former husband/business partner discovers her and coolly explains they're both on an assassin's hit list. Recent FBI investigations reveal the two were involved with a corrupt cartel—their former clients. The file Mel fled with years ago holds the key to their guilt.

Standing between Mel and certain death are an abusive ex, a bewildered boyfriend, a madam with moxie, a frustrated FBI agent, and her innocent stepdaughter.
Excerpt
PROLOGUE
MEL
The World Trade Center, Outdoor Plaza New York City
September 11, 2001, just after 8:46 a.m.
An object whips by my ear and falls at the toe of my black stiletto. What's that? A closer look reveals a fractured photo frame. A wedding picture that's cracked down the middle. Crimson droplets splash across the bride's white dress in the twisted image. Strange. Am I dreaming? My mind blanks as thunder roars above and the air fills with the stench of gasoline.
No, this is real.
A scream pierces the air. As if my soul is somehow detached, it dawns on me that I'm the one making that pitiful sound. But before there's time to gather my bearings, another something pummels my other foot. I quickly pray and scan the ground. The words Steeline Stapler flash off a bit of metal near the broken portrait.
Other ragged pieces of sky rain down, propelling me forward. Where to go? Through glass panels, I can see a ball of fire spin inside the North Tower foyer. A blue-orange flame sparks and smokes, and then sparks again. A wave of heat rolls off the building's wall, drenching me in sweat.
Voices yell, "Here! Here!" over my shoulder. Across the plaza a woman's holding a door open in the South Tower lobby. But just as my gaze meets hers a random piece of debris hits me, hard. Shit! My knees and wrists slam the concrete as my purse rolls off. So painful.
Stunned, lying on the ground, I cry, "Help me!" Seconds later out of a smoky haze, a stranger grabs my arm and drags me, but I tug back. "My bag."
"Forget it, lady. You don't need it," he shouts just as a pillar of iron crashes to earth right on top of my purse. I glance to the pummeled-in pavement. A large pile of crumpled steel rests in the space where my head had been. My heart beats faster—I was almost killed. My senses flood with images of a premature funeral.
That was way too close.
But wait … isn't that what I've wanted?
Wouldn't life be easier if they thought I died today?
CHAPTER 1 MEL
Some twenty years later
Yale
New Haven, Connecticut
Summer graduation ceremony
How do you tell someone you love you're not dead?
"A tip, always be authentic." The commencement
speaker taps his chest. "In the end, you won't regret that."
The irony almost makes me laugh. I haven't been myself for years. Obviously, I've made some mistakes. But when you're young, you don't think of consequences. You don't think about staying up all night, engaging in random hookups, telling your boss off, or even breaking the law. Still, little by little, regret sinks in. And as the wrinkles appear, you begin to realize you won't live forever. Maybe you should've made different choices, smarter choices, choices that don't come back to haunt you.
Forty was my tipping point where all those little regrets descended. I felt compelled to do the thing I never wanted to— look back. My history's not a pretty thing. No, I wasn't America's sweetheart. I was a thief, a sophisticated thief, a Wall Street con, but I stole just the same, not only from rich assholes, but from little old ladies too.
Yet, somehow over time, I grew a conscience. How did that happen? Now, I'm wondering, is it too late to change? Well, I'm about to find out. That's why I'm here, on a folding chair in the middle of the Old Yard at Yale, on a miserably hot, overcast June day.
The speaker finishes. "Thank you and congratulations!" Cheers go up, not for that tired speech, but because it's time. Students line up, eager to march across that stage that's draped with colorful banners and college crests. Rows of crammed-in onlookers block my view, so I scoot forward, elbowing the snooty woman next to me. She clutches her pearls and looks back aghast. I don't care. I've waited this long and come this far. I'm going to see.
More than twenty years is quite a gap, probably past the statute of limitations for redemption, but I'd like to try. Worse than being a thief, I left her behind, the little girl I loved. Of course, she's grown now, but thanks to social media I've had a chance to see her life, at least on a screen.
When she was only a toddler, my stepdaughter stole my heart. I didn't know I had one until she came along. The life of a thief doesn't provide much room for being soft or caring.
She's graduating today from Yale, my alma mater, with a degree in finance, my degree too. Although, I took a lot of liberties with what I learned at school. Still, in many ways, we're so alike you'd think we were mother and daughter.
That's why I need to see her again, to talk to her. I don't want her to make the mistakes I did. Most of all, I don't want her father turning her into a con, even a fancy, sophisticated Wall Street con. But there's a catch. She thinks I'm dead—so, that's a bit of an obstacle.
The two jumbotrons at the end of the lawn make it easier to glimpse all the faces as they cross the stage. So young. Was I ever that young? Each smile as they shake the Dean's hand. Garcia …
Geller … Grandin … Yes. She's next. The announcer states, "Isla Green." Beautiful, taller than I guessed.
Her auburn hair's long with bushy curls bursting out on either side of her cap. With a wide, toothy grin, she does a subtle skip before those pompous-robed leaders. Fleeting, her image disappears as another grad walks on, triggering my own memory, my own wonderful day, striding over that same dais.
Before long, the President gives his closing remarks, which seem rushed. My guess, he's worried about the weather. Why risk an outdoor ceremony? Nobody likes to take risks anymore, including me. A shout of, "You are dismissed!" and the white haired, pale-faced old guy releases his scholars, creating a rumble through the yard. Youthful, hard bodies rise, fists, and hats in the air as waves of confetti and ribbons spring forth.
I'm so glad for Isla. I hope she's happy. I hope her life hasn't been too hard—that her father wasn't too much of an asshole. How did I ever leave her—and with Sid? A sharp pang grows in my chest. This is my biggest regret.
Of course, he wasn't going to let me have her, the cute kid who used to crawl in my lap, her arms so warm and loving, her giggle joyous. As a stepmother, I had no legal rights, and with my line of work at the time, I didn't dare contact the authorities. Still, was there something else I could've done?
Isla needs to know that the thought of her saved me. Truly, she's the reason I'm alive. But I'm not sure about how to approach her. I wring and twist my hands covered in lady-white gloves, hiding nails bitten to the quick. I'm getting cold feet.
What would I say? What would she think? She might be upset. Of course, she'd be upset. If she remembers at all, she'll probably hate me. As if I could be a mother. Why did I think showing up would fix everything? Really, it was stupid of me to come and a huge risk.
The winds pick up, floating more confetti across the yard, whipping my face with a blue and white streamer. I wipe it away and realize the moment has passed. No, I can't do this. I'm out of here. I sweep my hair under my pale-pink, floppy-hat then sink the brim just above oversized sunglasses. Rising, I search for an exit except too many damn people are piling into these makeshift aisles. I shove and push past the crowd for the street, when out of nowhere, a hand grips my wrist.
"Meet me at The Stanfield in an hour," he whispers. Sid. I'd know that raspy voice anywhere. Shit, just what I was trying to avoid. Why did I think he wouldn't see me? Squeezing harder, he adds, "Suite 203."
A surge of forward momentum breaks his hold as fast-moving families separate us, a massive flood of parents, siblings, and friends. The current drives Sid away, his face disappearing under a sea of caps and gowns, as if he's drowning.
This would be so much easier if he were.
The Stanfield. The name jolts my mind back too many years, to our getaways at the romantic bed and breakfast. At the time, it was a life preserver for our relationship, a place to leave work behind, to dive into parties and lovemaking. The ideal escape, when Sid, ever the Yale booster, played the elites. Our life in the beginning was practically perfect, but I've learned that you can't trust perfect. It's almost always hiding an underbelly of nasty lies.
Except I did trust Sid. And what did I get? Bruised and battered. It's a strange thing when your head's been hit so many times. You start thinking you deserve it—because you can't think straight anymore. Thank God, he never laid a hand on Isla. He only took his anger out on me. So no, it wasn't his manhandling alone that made me want to run. It was the way he relished telling me that terrible secret years ago. The one about my father. The one I never wanted to hear.
After that I couldn't stay, not even for Isla.
CHAPTER 2 MEL
My eyes strain to see Sid, but he's vanished into the Old Yard. So, I turn and sprint, dodging the crowd for my car. But what do I do? Do I meet him? Face my consequences and try to right a wrong? Or do I just keep running?
One hour later
THE UNMISTAKABLE TURRETS, shingled, white siding and gray-slate roof—The Stanfield sits at the end of the street. Fob in hand, I tap the steering wheel of my rental. The years haven't been kind to the old B&B. The vibrant colors of flags and flowers on the porch, all gone. And from where I'm parked, the sidewalk's abuzz with pedestrians, an overflow from the day's events, but down at The Stanfield no one passes or enters, as if the house is dead.
The wrought-iron fence surrounding the place is rusted, and the gate off the driveway is chained. Can I even get in? The lawn is unkempt, and overgrown monster shrubs creep up the Victorian walls. What's Sid up to? The Stanfield is clearly closed.
An evergreen tree in front appears at least forty-feet high with a flimsy, pointy top that sways back and forth in the wind.
Well, he knows I'm alive now. If I don't go in, he'll find me. But this situation doesn't feel right. He definitely has the upper hand. I don't even have a weapon. Maybe he won't find me.
Then, out from under billowing oaks, there's a girl. She's tall, long auburn hair flowing with her back to me in a blue wrap dress. She turns toward The Stanfield and marches up the driveway. I can't see her face, but I'm pretty sure it's Isla. Maybe Sid's changed—highly unlikely. Oh, anything's possible. Maybe he wants her to know the truth.
The girl pushes the gates open. Obviously not locked. Isla heads up the steps and through the double doors.
I've got to go in.
ENTERING THE LOBBY, I'm struck by the staircase. It's still here. Mammoth. As if it's right out of the Titanic with rich, brownhandled railings that end in swirling spirals. I look closer and see that several spindles are broken or missing, and the wood is unpolished and scratched.
Underneath the stairs, I spot that same old loveseat where Sid proposed. I'd felt such joy at the thought of being Sidney Green's wife. That was hugely naïve.
A few antique chairs sit scattered across the lobby, but The Stanfield is eerily quiet, a ghost of its former self. I search past the library doors then lean in to get a better view. Books on the shelves look as if they've collected more dust than readers, and above the marble fireplace is a large, vintage clock, arms frozen at five past twelve.
"Isla?" I call out softly. Above the doors on the crown molding, there's a sizable spider web, letting me know this place no longer
houses human guests. A small, six-legged creature scoots across its finely spun trap.
"Isla?" Again, no response. What did Sid say? Suite 203.
I step over a buckled floorboard to the stairs, and creaking sounds escape. With trepidation, I climb, wondering if the treads beneath will give way. In no time, I'm at the top, on the second floor, but still no Isla or Sid.
Then I hear a male voice. "Down here."
I force myself toward it. I know it's Sid in one of the suites. Maybe Isla's there too.
A few steps more and I see a tarnished brass plate: Suite 203. The door's cracked open about an inch. A beady eye peers out at me. Sid's. The door finally swings inward as its hinges squeak a faint warning. "Come in, Mel."
Can I do this? Can I face her?
"I've never seen a corpse look better," Sid says, with a sweep of his hand and slight bow. "Have a seat."
He seems so familiar, as if it's only been weeks since I last saw him. From the tone of his voice, he's cocky. That may be, but Sid's looks don't match his attitude. He's aged, probably around sixtyfive now, with a saggy jowl line and a bit of a gut. My guess is he's put on a good thirty pounds. Knowing him, that's got to hurt, but he still has that head of hair he was so damn proud of.
I step in. The suite matches the rest of this old Victorian: torn drapes over a window, a tattered rug on the floor. Crazy place to set a meeting. A queen-size canopy bed dips in the middle, and an oversized-armchair rests near the door. An empty rocker slowly sways under the open window. But no Isla.
"I've come here to do what I can to make amends," I say.
"Sit down." A little slurry, he says, "I've missed you."
A woody, antiseptic, aroma rises. Bourbon. Sid's love of it turned me off some time ago. When I left him, he'd been dry a couple of months. But I knew he wouldn't stop, he's a hopeless drunk.
Sid motions to the armchair. There's silence as our gazes lock, and I remember, as I know he does, our effed-up history. Then Sid plops down on the bed, pats the faded, flowered comforter and says, "Unless you'd like to join me."
Hah, still thinks he's George Clooney in Ocean's Eleven. I ignore that and stand. Sid breaks his stare and turns to the timeworn nightstand. Resting on top is a silver tray with a bottle of Wild Turkey and crystal cut glasses. He unscrews the lid to his bourbon and pours. Raising a glass with a cold glint in his eyes, he asks, "Would you like to join me in a drink then?"
"No."
"Fine." He briefly cocks his head to the side as his expression turns to one of disbelief. "How did you do it, Mel? How'd you get out of the towers?"
"I wasn't in the towers on 9/11."
"Ah." His eyes glance up like he's pondering the past. "But Rosa said she spoke to you on the phone about five minutes before it happened."
"Then she got her time wrong. I spoke to her about eight that morning. I took a break, went down, and sat outside in the plaza.
Needed to clear my head."
"So, when everything went down?" "I saw my chance and left."
"That was easy." He takes a swig of his bourbon then slams his glass on the nightstand, hitting the edge of the tray with an annoying chiming sound. "But it wasn't easy on us," he says, "We searched for you."
"Us?" I step forward. "Isla's here?"
"Down the hall, Suite 206."
Down the hall. So close. I spin around but hear Sid's feet come up behind.
"Not yet." He slips between me and the door. At just over six feet, Sid's presence makes me take a step back. "You and I need to get reacquainted. It's not every day a man's wife comes back from the dead."
That's truthful, except it's meant to make me feel guilty. Not happening. But I need to at least pretend to be remorseful. "You've got every right to be—"
"You put me through hell. You bet I have." Yeah, but … No, I won't take the bait. I'm not here to fight, even if I might like to. In fact, it'd feel great to punch him.
"I don't know what to say, Sid."
"There isn't anything you can." He gives me his less than pleased glare. "To think I actually grieved for you."
"What do you want?" Other than to humiliate me.
He slowly leans in. "I want you to be sorry, feel sorry for what you did to me."
No. He's not going to intimidate me. But if an apology is what he wants, I don't have to mean it. I'm here for Isla.
"I am sorry," I say, "for a lot of things."
He places his hands on my shoulders, pressing down firmly. "I gave you everything."
And treated me like a piece of property. But I won't say that. So, I just wiggle my shoulders and take another step to the side toward the door. "I'm sorry."
His hands latch onto me again, preventing my exit. "You were my wife." I pull away. Still his fingers dig in my flesh as my purse tumbles to the floor. In less than five minutes Sid's back to his old ways.
"Your wife?" I want to strike out, tell him what it was like to be married to him. "When was I ever your wife? I was your work horse."
His grip tightens. "You didn't work. You stole. And from me."
Under my breath I mutter, "It wasn't hard." That was the wrong move. He clenches his jaw and squeezes my arm. "That hurts. Let go!"
He tugs me even closer. "You're a lousy thief, Mel. Just like your father."
"Screw you!"
"A real loser. He couldn't even die right."
"At least he managed to give up the bottle."
Reflexively my body stiffens as he raises a hand while his other clamps down. I twist just enough, guessing what comes next, but he stops mid-swing. Head down, I expel a muffled shriek as Sid lets go and tosses me back on the chair. Dazed, I take a deep breath, tuck my arm in and massage the pain. My tears don't make it any better.
Sid steps away to the edge of the comforter with a look of ridicule. "Forgive me. I've forgotten how you bring out my— passion." Slowly, he finger-rakes his salt-and-pepper mane into place as he regains his composure. A second later, he grabs the Wild Turkey, pouring more into his glass. He swallows hard.
Sid studies me and then looks to the nightstand's lone drawer. My instinct kicks in, I lunge off the chair. Too late. He's already there for the .38 caliber. I freeze as he lifts his gun. Is this it?
"Don't worry I'm not going to shoot," he says with a laugh, as he tucks the piece in his waistband. "We might need it. We've got to get out of here." Bastard.
"We?" I wipe a few tears from my cheeks. "I'm not going anywhere with you. You're out of your mind."
"You don't have much of a choice." Sid moves closer, calmer now. "Mel, we've got some serious business to attend to. We need
the list of names of clients you stole from." "What? I don't have a list of anything."
Seeming almost sober he says, "You think I believe you? Remember I know who you are."
"I can't help you. But I want to see Isla." I grab my bag off the floor and head out, but he clutches my arm again. "Sid, I don't have any list!"
"Well, we better find it." His chilled tone stops me. "Or you, me, and Isla are dead."
---
What do you think about this review?
Comments
No comments posted.

Registered users may leave comments.
Log in or register now!