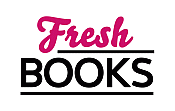 Sweet Reads in February
"This Series Just Keeps Getting Better!"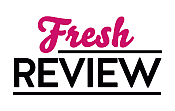 Reviewed by Alison Ellis
Posted May 31, 2022

Mystery Cozy | Mystery Book Lover
As co-presidents of the Stoneham Chamber of Commerce, Tricia and Angelica must take the good with the bad. The good news is that they are getting some traction on various businesses wanting to come to Booktown. The bad news is that not all the chamber members are thrilled that the businesses aren't book related. One store owner in particular, Eli Meier, is causing quite a stir about a distillery making plans to move to Stoneham. Eli is the owner of Inner Light Bookstore. He sells various things, religious books, incense, and crystals, but lately he has been stocking a lot of books on conspiracy theories. When he is found murdered, other conspiracy theories abound. Angelica rebuffed his advances, and in turn Eli confronted Angelica in public whenever he felt the need to. His conspiracy theories didn't sit well with some of the residents. So, who could have done it? The list of suspects is huge. As if a murder isn't enough, a transient resident seems to have become fixated on Tricia's assistant, Pixie. Who is this man and what does he want with Pixie? Are the two connected? Tricia and Angelica must use all their sleuthing skills to unmask a murderer before they strike again. No one is safe, not even Tricia and Angelica.
CLAUSE OF DEATH is the sixteenth book in the Booktown Mystery series by Lorna Barrett and it was a thrill from start to finish! There is so much happening in this installment, but it all flows easily, so even newcomers to this series will get swept into the mystery. First let me say that I have been a huge fan of this series from the beginning. There is something so quaint and charming about a beautiful town revolving around bookstores that draws readers in. The main characters aren't necessarily relatable, but they are certainly lovable. I love their sisterly bond and daily meetups for cocktails and supper to check in with one another. As a bonus, some of those recipes are included.
There are various plotlines in CLAUSE OF DEATH. First and foremost, there is the murder of an often not-liked bookseller. Readers will also get thrown into the mystery surrounding the young man who seems fixated on Pixie for no apparent reason. We also get introduced to the new police chief who has a history with Tricia.
CLAUSE OF DEATH is packed with intrigue and mystery, so much so that I found myself unable to put it down and read it in one sitting. This book can be read as a standalone, but I highly recommend catching up on the previous books as well.
SUMMARY


Tricia Miles and her sister, Angelica, are the co-presidents of the Stoneham Chamber of Commerce. Things are changing in the booktown, and some merchants would say not for the better. They grumble that too many non-book-related stores are moving into the village, taking up the most visible storefronts on Main Street, diluting the "Booktown" moniker. Of course, the members with other businesses, like the latest, The Bee's Knees, are fine with other businesses moving in. No matter what side of the argument they're on, all the business owners agree on one thing: Tricia and Angelica are to blame.

Still, it's a pretty typical day in the life of a small-town Chamber of Commerce until one of the disgruntled bookstore owners is killed—Eli Meier from The Inner Light Bookstore, the most vocal of the Chamber complainers. He sold religious and other spiritual books, but also stocked books on wild conspiracy theories and sold incense, crystals, etc. Eli had never been a member of the Chamber until Angelica recently convinced him to join. He hit on her and she, having good taste, turned him down. He hounded (but not stalked) her, and some might think that was a motive for murder.

Stoneham's new police chief is an old friend of Tricia's, but that doesn't mean he's going to go easy on her sister. One might even say that he's going to throw the book at her.
---
What do you think about this review?
Comments
No comments posted.

Registered users may leave comments.
Log in or register now!