"An Open Secret"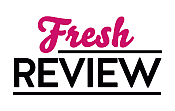 Reviewed by Bharti C
Posted May 26, 2022

THE SECRET LIFE OF ALBERT ENTWISTLE by Matt Cain, simply put, tells us the story of a queer person born and growing up in England in the 60s. The story follows the life of Albert Entwistle, starting as a teenager to his 65th birthday.
Albert is in his early teens when he realizes he is not attracted to girls, like his friends at school, but to other boys. He however is afraid to consider or accept this turn of event in his life due to his father's homophobia. His father, a policeman in the 60s is keen and eager to point out, every chance he gets, how he comes across queer people on the job and hates them with all his heart. His work catching queer people out and about and sharing the details with his wife and teenage son, is something Albert grew up to fear; it also ensures that he keeps his attraction a secret especially from his father.
Albert's secret soon becomes a reality for him personally with the arrival of George at his school. George is flamboyant, dresses as he pleases which makes him a target for bullying and name calling at school. This also is a new experience, a moment where Albert realizes he and George share the same secret. Soon, Albert feels sympathy and protective towards Albert as he is humiliated and bullied in front of him daily by his friends. Afraid to take a stand for George, to an extent to avoid outing his secret, Albert suffers in silence.
Albert's first night out and drinking experience with his friends however brings George and Albert together for what's the start of their affair and a summer together.
The boys summer together ends up as their first and Albert's last true experience in life for the next 5 decades. A beautiful summer together where Albert realizes there is nothing to be ashamed of and that he too can love another in a romantic way ends in heartbreak. His parents discover his secret, and his father makes him promise to break up with George or suffer harsh consequences for both of them. Finally, Albert and George end things. George and his family move. Albert lands the job of a postman, dedicating his life to work only.
Fast forward to few months before Albert's 65th birthday, he is all alone, working as a postman for the last 5 decades. His parents have both passed away, his cat recently put down at Christmas George realizes he is lonely and still firmly in the closet. A letter announcing retirement soon with his approaching birthday puts things in gears. Albert realizes he is lonely; misses being true to himself and is time to come out of the closet.
With this new determination Albert decides to leave his comfort zone behind and makes new friends both at and outside work and come out at work. Soon, Albert gets support from his colleagues and the friends his made recently. This both surprises, warms his heart, and make him look up for his teenage love George.
So, will Albert find George after 50 years apart? Will he be able to navigate the new world where being queer is different from when he was a teenager? Pick up a copy to read about Albert's life minus the clichéd flamboyance but not without heart and warmth of friendship at its heart.
What I liked:
The simplicity of Albert's situation, author describes it to the point minus any clichés, drama and without being over the top.
The story moves away from describing a queer person as flamboyant, over the top and in your face. Of course, those qualities can be a part of any person but when you make a character all about them and take away from the heart of them it's not readable. So, the author has done that well and given us a character which is relatable as well likable.
The author also tells us that this was generally the way; queer folk in the 50s and 60s of England grew up and went about their lives in secret often living double lives. Which though need of the times was a sad affair and pathetic mindset of a society as a whole. Without going into politics of it all I realize that even today a majority of the world and society is yet to catch up and think differently.
This story though shows us that there is hope and happiness to be found even after a lifetime of loneliness with just a touch of open mindedness, friendship and not making it about ourselves.
I hope you pick up a copy and feel happy for Albert and maybe thank the times we live in and dream of a better more friendly future.
SUMMARY

Every day, Albert Entwistle makes his way through the streets of his small English town, delivering letters and parcels and returning greetings with a quick wave and a "how do?" Everyone on his route knows Albert, or thinks they do—a man of quiet routines, content to live alone with his cat, Gracie.

Three months before his sixty-fifth birthday, Albert receives a letter from the Royal Mail thanking him for decades of service and stating that he is being forced into retirement. At once, Albert's simple life unravels. Without the work that fills his days, what will he do? He has no friends, family, or hobbies—just a past he never speaks of, and a lost love that fills him with regret. And so, rather than continue his lonely existence, Albert forms a brave plan to start truly living, to be honest about who he is . . . and to find George, the man with whom he spent one perfect spring and summer long ago.

One painful yet exhilarating step at a time, Albert begins searching for George and revealing his story to those around him. As he does, something extraordinary happens. Albert finds unlikely allies, new friends, and the courage to help others—even as he seeks the happiness he's always denied himself.





---
What do you think about this review?
Comments
No comments posted.

Registered users may leave comments.
Log in or register now!