"Suspense driven mystery begins new series..."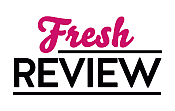 Reviewed by Ruth Castleberry
Posted May 20, 2022

Mystery Book Lover | Mystery Cozy
SMILE BEACH MURDER kicks off a new cozy series by Alicia Bessette featuring laid-off reporter Callie Padget who moves home from Charlotte to Cattail Island. The island is only accessible by ferry. A barrier island and part of the Outer Banks of North Carolina, Cattail is nine miles long and known for its beaches, including Smile Beach. Staying with her Uncle Hudson, Callie finds work at the MotherVine Bookshop.

The morning after turning down Eva Meeks' invitation to check out a treasure hunt clue, Callie hears that Eva is dead, and it's an apparent suicide. Reports suggest Eva jumped off the lighthouse, similar to Callie's mother's death 26 years earlier. Callie does not believe the accounts of Eva's suicide, and Eva's daughter Summer asks Callie to help find the truth.

Summer gives Callie the clue that led Eva to the lighthouse the night of her death, and where Callie finds another similar clue – a paper scroll in a small vial. Callie also discovers evidence indicating Eva's death as murder, but that lighthouse keeper Gwen Montgomery has hidden that evidence in her car trunk.

The author uses local relationships to create red herrings. Trish and John Berryman, owners of the local newspaper, the Cattail Crier, play up Eva's death and write about the Lighthouse Curse, using the two deaths as proof. News about the curse manages to be a tourist magnet, with an unprecedented number of visitors flocking to Cattail Island.

Meanwhile, Callie continues to look for evidence that Eva's death is suspicious. Finally, when Callie receives written and physical threats, she becomes convinced she is right. And then, Gwen Montgomery turns up murdered.

Ms. Bessett's storytelling skills are on full display in her debut, SMILE BEACH MURDER. Her well-developed characters contribute to an inviting community and offer intriguing relationships. One of Callie's most challenging assignments is crafting blog posts for Tin Man, the tabby cat residing at the MotherVine Bookshop. Callie takes Tin Man with her to various places, photographs him, and then creates a post to go with the picture – often amusing posts that promote the bookstore.
SUMMARY
When Callie is laid off from her reporting job, she returns to her hometown of Cattail Island and lands a gig at the local bookstore—the same one where she found comfort after her mother died.

In fact, the anniversary of her mother's infamous death is approaching. Years ago, Teri Padget tumbled from the top of the lighthouse. As islanders are once again gossiping about the tragedy, devastating news strikes: the lighthouse has claimed another victim. Eva Meeks, of Meeks Hardware.

The police are calling it suicide, but Callie does not believe Eva jumped any more than she believes her mother did—especially because Callie knows that before her death, Eva had dug up a long-forgotten treasure hunt that could have put a target on Eva's back.

In Callie's search for answers, she enlists the help of some beloved books and several new friends, including the handsome local martial arts instructor, Toby Dodge. But when another death rocks Cattail Island, Callie must face her fears alone. As she earns enemies in pursuit of the truth, Callie knows she will either uncover the killer or become a victim herself.
---
What do you think about this review?
Comments
No comments posted.

Registered users may leave comments.
Log in or register now!