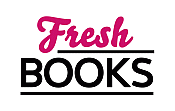 May Blossoms (books) for reading!
"Good old fashioned swoony second chance story"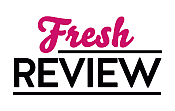 Reviewed by Bharti C
Posted May 4, 2022

Small Town | Women's Fiction | Romance Comedy
Annie Sereno is a new to me author. I picked up this title as I absolutely loved the title and summary.
BLAME IT ON THE BRONTES follows the story of Athena Murphy and Thorne Kent and is set in America. Both Athena and Thorne (what a swoony name by the way) are college sweethearts, now exes and huge literature – and specifically Shakespeare - fans.
Post break-up Athena carried on her literature love and became an assistant professor at a San Francisco college, while Thorne became a hotshot lawyer in Seattle. Fast-forward a decade or so both Athena and Thorne are in Laurel, Athena's hometown and now also home to Thorne.
Athena is back home to write a book while on a forced sabbatical, to save her drowning career. Thorne has had a career change due to life changing decisions and secrets forced on him.
Present day, Thorne is owner and chef of the local cafe As You Like It, where unawares Athena has signed up to be a waitress as a side hustle while on her sabbatical.
Will Athena save her career or will working with her ex become too much for them? Will the exes, BLAME IT ON THE BRONTES and grab a second chance for themselves or remain exes? Doesn't it sound an interesting story filled with secrets and intrigues and some Bard, literary love. Pick up a copy to read this wholesome, quick witted, absolutely filled with literary smarts story to enjoy on your next reading session.
What I loved about this story:
‌The lead characters are smart, sassy and oh so sharp-tongued which made me chuckle all the way to the end.
‌Athena's quick wit and self-confidence was a pleasure to watch. She is a strong, modern, no-nonsense woman who loves her Brontës, Shakespeare and has a charisma everyone around her basks in.
‌ Thorne, I just loved this name, is not your typical Heathcliff or even Mr. Darcy, he is intelligent, an alpha when required, bakes and cooks, is good with babies, reads, writes. An overall swoony Hero, you will definitely enjoy knowing.
‌The flow of the story has a good pace and the antics of not only Athena and her sibling Finn but the shenanigans the town's people get up to, made me chuckle, giggle and guffaw. Simply put I laughed and had too many pleasant moments while read this story.
I hope you pick up this story and have a fulfilling reading session while you get to know Athena, Thorne and what are they blaming the Brontës for.
SUMMARY
English professor Athena Murphy is an authority on the novels of the Brontë sisters. But as they say in academia, publish or perish. To save her job, Athena decides to write a biography of C.L. Garland, the author heating up bestseller lists with spicy retellings of classic literature. Tracking down the reclusive writer and uncovering her secret identity, though, means Athena must return to her small midwestern hometown where Garland—and her ex-boyfriend, Thorne Kent—live.

Seeing Thorne again reminds Athena that real life never lives up to fiction. He was the Heathcliff to her Catherine, the Mr. Rochester to her Jane. Not only did their college breakup shatter that illusion, but they also broke each other's hearts again a second time. Now she has to see him nearly every...single…day.

The only solution is to find C.L. Garland as quickly as possible, write the book, and get the heck out of town. As her deadline looms and the list of potential C.L. Garlands dwindles, Athena and Thorne bicker and banter their way back to friendship. Could it really be true that the third time's a charm?

Athena and Thorne have a love story only a Brontë could write, and the chance for their own happily-ever-after, but first, they'll need to forgive the mistakes of the past.
---
What do you think about this review?
Comments
No comments posted.

Registered users may leave comments.
Log in or register now!