"A greedy ex-husband threatens Catskills Pet Rescue..."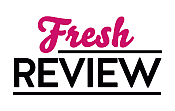 Reviewed by Ruth Castleberry
Posted April 29, 2022

Mystery Cozy | Mystery Hobbies
In CLAWS FOR SUSPICION, Kari Stuart finds herself the primary suspect in the murder of her ex-husband, Charlie Smith. Deborah Blake builds an intriguing mystery around lost paperwork and a greedy ex-husband.
After four years, Kari's ex-husband turns up in Lakeview, eager to take half of Kari's lottery winnings or the Serenity Sanctuary property by claiming they're still married. Charlie claims the divorce does not exist, and his lawyer advises that he has financial rights. Her ex soon introduces James Torrance, a "glamping" developer interested in transforming the sanctuary property into a glamping resort. In the meantime, Kari discovers there is no record of her divorce in their home county, where the divorce was originally granted.
Then, Charlie shows up for brunch with Kari feeling sick but leaves without eating. Later that afternoon, the B and B owner calls Kari to inform her that Charlie is at the hospital. Charlie dies, and the doctor suggests poison is the cause. Sheriff Richardson interviews Kari and discovers Charlie is in town trying to get money or property from Kari. Now Kari is the sheriff's primary suspect in Charlie's poisoning.
As Kari begins investigating, she locates Charlie's girlfriend, a young woman named Tanya, visiting Lakeview. The glamping developer also shows up with documents bearing her signature giving the sanctuary land to him. No record of her divorce, meeting Charlie's girlfriend, and a forged document that gives away her land present a confusing array of challenges for Kari as she searches for who killed her ex-husband.
Ms. Blake writes a twisty mystery with plenty of red herrings. Kari's kitten Queenie continues to amuse with her feline antics. And the local vet, Dr. Angus McCoy, provides a touch of romance for Kari. CLAWS FOR SUSPICION is a strong entry in the Catskills Pet Rescue Mystery series.
SUMMARY
When someone from her past comes to town to cause trouble, Kari Stuart and her sassy kitten Queenie will have to work hard to protect the Serenity Sanctuary in this new Catskills Pet Rescue Mystery.

Kari Stuart is finally starting to relax into her role as the new owner of the Serenity Sanctuary and is looking forward to the various fun autumn activities in the beautiful Catskills town of Lakeview, like the annual Oktoberfest celebration. It's time for friends and quality bonding with handsome vet Angus McCoy. Until the unexpected arrival of her unpleasant ex-husband, Charlie Smith.

He comes bearing a shocking revelation—the paperwork on their divorce never went through, and they are still married. Worse yet, he thinks this entitles him to half of her lottery winnings—although he'll happily take partial ownership of the sanctuary instead. Kari isn't sure if he's telling the truth, or if it's just another one of Charlie's lies.

But things go from bad to worse when an unexpected death makes Kari the main suspect in a murder investigation. Will she and Queenie be able to find the real killer and keep the home they've built at the sanctuary safe, or is their string of luck finally tapped out?
Excerpt
Sara hustled the young couple through their adoption paperwork in record time, and Bryn got the new puppy owners out through the door right behind them. As soon as the place was empty, they moved in on Kari like great white sharks on a drowning surfer.
She was sitting at her desk, staring blankly at the stack of bills while Queenie played with a stray rose petal. The rest of the flowers were upside down in the trash next to her. Kari wished the rest of her problem could be disposed of as easily.
"Do you want to tell us what that was all about?" Sara asked, pushing a strand of turquoise hair our of her face. It was clearly a rhetorical question, much like when she had asked the same basic thing years ago after finding Kari and Suz standing in front of a locker with a screaming cheerleader locked inside. (Hey, Missy Carlyle had been making fun of Suz's height and flat chest. There was no way Kari was going to put up with that. The three days in detention was well worth it.)
"Yeah," Bryn said eagerly. "Who was that guy? He was seriously tall, dark, and handsome. Way too old for me, and you know, the wrong gender, but you should definitely hit that."
"You weren't paying attention," Sara said with a wry twist of the lips. "From what I could hear, she already did. And it didn't go well."
Bryn tilted her head, causing her braids to sway gently back and forth. A few of the tiny beads she'd woven into them clicked together musically. "Ex-boyfriend?" she said.
"Ex-husband," Kari replied, giving up on the bills and putting them to the side in a neat pile for later. "Or so I thought until five minutes ago. We may have a problem."
"I'll get coffee and those chocolate muffins Bryn picked up on her way in," Sara said decisively. "this sounds like it is too complicated to discuss hovering over your desk. And definitely an occasion that calls for chocolate."
She marched off in the direction of the small kitchenette at the back of the shelter, which now actually had a tiny section dedicated to human needs, in addition to the stacks of canned cat and dog food, bins of dry chow, and the various bowls and dishes that went with them.
"If you're just going to throw these out, can I have them?" Bryn asked, plucking the roses out of the garbage. They were only slightly battered from their abuse, a condition Kari felt a certain sympathy with. "My aunt loves roses."
Since Bryn's aunt Izzy was both the town librarian and one of Kari's favorite people, she figured that was as good a place for them as any. "Sure," Kari said, getting up and going over to the front counter. She filed the adoption paperwork under "pending" before sitting down on one of the stools.
They would phone the couple's vet and check to make sure that any animals they already owned were up to date on their shots and checkups, as well as calling whatever references they had listed. Usually this was a guaranteed hit of happiness, but Kari wasn't quite up to appreciating it at the moment.
Once the three of them had gathered around the counter, Sara fixed Kari with a piercing blue-eyed gaze. "So, are you going to explain why an ex-husband we never heard of before has suddenly shown up at the shelter and how exactly he is going to be a problem?"
Kari sighed and took a sip of coffee. "You never heard of him because I happily left that part of my life behind me when I moved back to Lakeview. And the problem is that he says our divorce was never finalized due to some kind of technicality, and he is entitled to half of my lottery winnings."
"What?" Bryn said. Her mouth dropped open. "But, that can't be right, can it?"
Sara looked thoughtful, a crease forming between her eyebrows as she considered Kari's statement. "The first part of his claim should be pretty easy to prove. Or disprove. You must have a copy of the official divorce decree." Sara had been happily married to her husband Dave for over forty-five years, but she tended to know all sorts of random facts.
"I'm not sure what to do," Kari said unhappily. "I don't remember seeing it, anyway, although that would have been four years ago. Things were a little crazy for a while after I left Charlie. I moved around from one friend's house to another for about six months, sleeping on people's couches with everything I owned packed into the back of my old Toyota."
She still thought of that car fondly, even though she'd finally given in and bought herself a newer model with her lottery winnings, one with a hatchback that was large enough to haul animals or supplies around in if necessary. It was a lovely shiny blue and she almost liked it as much as its rusty, duct-taped-together predecessor.
"How did you end up in Lakeview?" Bryn asked.
"I actually grew up here. And Suz was here," Kari said. "We've been best friends since grade school, and once I was sure Charlie wasn't going to come after me, she convinced me to move back." She shrugged. "It's ironic, really. When I graduated from high school, I couldn't wait to go to college and get out of this town. Now I can't think of anyplace I'd rather be."
Sara put down the muffin she'd been nibbling on. "What do you mean, once you were sure he wasn't going to come after you? Was he abusive? Should we be concerned?" She pulled out her cell phone as if she was going to call one of the many useful people in her speed dial—a cop, maybe, or possibly a lawyer. It wouldn't have surprised Kari if there was a hit man in there, too.
Kari waved her down. "He wasn't abusive in the conventional sense, if that's what you mean. Charlie never hit me, or did anything obviously cruel. He was just controlling, and emotionally manipulative. It wasn't so much that he wanted me back as that he didn't like losing. He only consented to the divorce after I agreed to walk away from the house and everything in it I hadn't owned before the marriage."
Both women looked indignant on her behalf, but Kari just shrugged again. "He, he was the one earning most of the money, and he owned the house before we got married. I wanted out a lot more than I wanted to hang on to any stuff. Most of it wasn't my style anyway. I even let him be the injured party, to salve his ego. So I didn't really think he'd try and find me afterward. But after three years of feeling progressively more powerless, it took me a while before I could relax and stop looking over my shoulder."
"That sounds rough," Bryn said.
"it wasn't that bad," Kari said, not quite honestly. "But it did mean that I was so focused on surviving, I didn't really think about things like paperwork. And honestly, I moved around so much, some of my mail never did catch up with me." She bit her lip. "I supposed it's possible that I missed something important."
"Well, you'll just have to look and see if you can find it," Sara said in a decisive tone. "What about your safe deposit box?"
Kari laughed so hard she startled the kitten as she was trying to get a little black paw onto a crumb of muffin. "Safe deposit box? Up until the time I won the lottery, the most valuable thing I owned was a twelve-year-old car and a sterling silver locket handed down from my grandmother. I don't have a safe deposit box. I have a file labeled 'Important Papers' stuck somewhere at the back of my secondhand metal filing cabinet, in between 'Health-care Bills' and 'Insurance.'"
Sara pursed her lips and snagged the last muffin before either of the others could grab it. "Well, I guess you'd better go look in that file then. Because if you can't find your divorce papers, we might have to consider that your ex is telling the truth. And if he is, the shelter could be in a world of trouble."
Excerpted from Claws for Suspicion by Deborah Blake Copyright © 2022 by Deborah Blake. Excerpted by permission of Berkley. All rights reserved. No part of this excerpt may be reproduced or reprinted without permission in writing from the publisher.
---
What do you think about this review?
Comments
No comments posted.

Registered users may leave comments.
Log in or register now!