"A delightful Book Lovers Fairytale set in the publishing industry"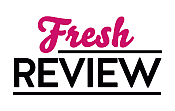 Reviewed by Bharti C
Posted April 29, 2022

Romance Contemporary | Romance Comedy
BOOK LOVERS is Emily Henry's latest book, you may know from her previous popular titles such as BEACH READ, PEOPLE WE MEET ON VACATION amongst other, earlier Young Adult titles.
In BOOK LOVERS, the lead characters are publishing professionals, Emily Henry also had characters who were authors in her previous title, PEOPLE WE MEET ON VACATION. This is a trope or topic interesting to me; I find it fascinating to read how the minds of writers and other publishing professionals work when giving birth to a story as a novel. It is always intriguing and an enjoyable reading experience for me.
In BOOK LOVERS, we follow the lives of jaded, afraid, and very particular romantic love and everything it stands for, professionals Nora and Charlie.
The story starts in New York where Nora and Charlie work in publishing houses in different roles. Though they meet once at the start of the story, it is more than a year later that they end up working together on the same client.
As luck would have it both Nora and Charlie end up in Sunshine Falls, a small town in North Carolina. It is the same town where their common client had set her last bestselling novel, which is how they end up working together.
Being in the same town starts a conversation about anything and everything about life between Nora and Charlie and they get to know each other. While working together they fight their attraction while dealing with family issues which keep them on their toes and in a way designed to work hard and make sure their families are taken care of.
So, will Nora and Charlie sacrifice their budding attraction for the greater good of their families or bust the myths and cliches which stop them from giving romantic love a chance?
Pick up a copy to know how and if Nora Stephens, the blood thirsty literary agent, and Charlie Lastra, the successful, in demad book editor fair in Love.
What I like about the book:
1: the characters especially Nora are very upfront and shoot straight when it comes to how she feels about Love and Dating. It is always good to have a character who speaks their mind clearly. At the same time, Nora is someone whose view on dating sure reflected how many women, especially high profile, busy professionals view and go about dating. It is not for the faint-hearted for sure.
2. Charlie is a pretty relaxed, dry humour, smart type of guy who you will like exactly for those qualities and end up loving him for the way he cares and expresses his love, and attraction towards Nora. Boy, if ever there was a geek, smart, easy on the eyes hero, Charlie is the one.
3. I liked how both Nora and Charlie are in their views on Love and the World. Also, how they are flexible, smart enough to know and realize what's good for them despite the cliches.
BOOK LOVERS has something for every modern, jaded professional who thinks Love is passe but secretly wishes they'd get their very own fairy tale for once.
SUMMARY
One summer. Two rivals. A plot twist they didn't see coming...

Nora Stephens' life is books—she's read them all—and she is not that type of heroine. Not the plucky one, not the laidback dream girl, and especially not the sweetheart. In fact, the only people Nora is a heroine for are her clients, for whom she lands enormous deals as a cutthroat literary agent, and her beloved little sister Libby.

Which is why she agrees to go to Sunshine Falls, North Carolina for the month of August when Libby begs her for a sisters' trip away—with visions of a small town transformation for Nora, who she's convinced needs to become the heroine in her own story. But instead of picnics in meadows, or run-ins with a handsome country doctor or bulging-forearmed bartender, Nora keeps bumping into Charlie Lastra, a bookish brooding editor from back in the city. It would be a meet-cute if not for the fact that they've met many times and it's never been cute.

If Nora knows she's not an ideal heroine, Charlie knows he's nobody's hero, but as they are thrown together again and again—in a series of coincidences no editor worth their salt would allow—what they discover might just unravel the carefully crafted stories they've written about themselves.
---
What do you think about this review?
Comments
No comments posted.

Registered users may leave comments.
Log in or register now!