"A story of friendship and unexpected love during a war"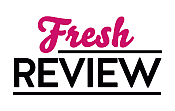 Reviewed by Evie Harris
Posted April 3, 2022

Romance Historical | Women's Fiction Historical
It all began in 1943 when Margaret Beck and her two closest friends, Dottie and Gladys, sent knitted wool socks to Margaret's brother John and his two friends, William and Tom, who were in the service. At her brother's request, Margaret wrote letters to William because he wasn't getting mail. This correspondence lasted throughout the war and took many surprising paths.
Much of the story covers two years, during which so much happens that it could fill a lifetime. A war rages with unimaginable human loss and those left at home try to cope the best they can. The author skillfully brings to life the large cast of characters. Skillfully managed are their multiple points of view and their individualities. As readers follow them through their struggles, we find that they are insightful people who understand the value of friendship and their commitment to one another is indisputable.
The author is a tremendously gifted story teller who has crafted an emotionally stirring story about a realtionship whose beginning was anything but conventional. Highly recommended.
SUMMARY
New York City, 1943

Can one small act change the course of a life?Margaret's job at the Navy Yard brings her freedoms she never dared imagine, but she wants to do something more personal to help the war effort. Knitting socks for soldiers is a way to occupy her quiet nights and provide comfort to the boys abroad. But when a note she tucks inside one of her socks sparks a relationship with a long-distance pen pal, she finds herself drawn to a man she's never even met.

Can a woman hold on to her independence if she gives away her heart? Gladys has been waiting her whole life for the kinds of opportunities available to her now that so many men are fighting overseas. She's not going to waste a single one. And she's not going to let her two best friends waste them either. Then she meets someone who values her opinions as much as she likes giving them, and suddenly she is questioning everything she once held dear.

Can an unwed mother survive on her own?Dottie is in a dire situation—she's pregnant, her fiancé is off fighting the war, and if her parents find out about the baby, they'll send her away and make her give up her child. Knitting helps take her mind off her uncertain future—until the worst happens and she must lean on her friends like never before.

With their worlds changing in unimaginable ways, Margaret, Gladys, and Dottie will learn that the unbreakable bond of friendship between them is what matters most of all.
---
What do you think about this review?
Comments
No comments posted.

Registered users may leave comments.
Log in or register now!