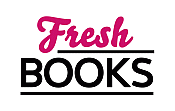 May Blossoms (books) for reading!
"This is the Perfect Book to Get Snowed In With!"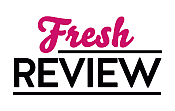 Reviewed by Alison Ellis
Posted January 21, 2022

Gianna Mancini is looking forward to getting snowed in due to the impending Nor'easter that is about to hit her town. But first, an intimate gathering for her dad's 60th birthday. Normally this would entail a huge party, but due to the storm that's about to blow in, it's immediate family only. The best plans are always thrown a curveball, and that's exactly what happens when her dad's extended family from New Jersey show up unexpectedly. They're loud. They're different. They are annoying Gianna to death, especially when the dead body of her cousin's boyfriend is discovered in a bedroom closet. The Nor'easter hit sooner than predicted, and now they are all snowed in together. As the storm rages outside, another storm is raging inside. Who would kill him? And why? Gianna has an advantage though. She can see and communicate with the deceased. As the clues start to come together, Gianna, with the help of her detective brother and "fixer" boyfriend, will expose the killer and hope she doesn't become his next victim.
BALLOONS, ALLIES & DEAD GUYS is an eccentric cross between the Stephanie Plum series by Janet Evanovich and the Catering Hall Mysteries by Maria DiRico. What does this mean? It's fantastic on so many levels. First, the characters in this series are easy to relate to and get to know. Gianna, especially, is a fascinating character on her own with her paranormal abilities, and coupled with her sense of family and background, she makes for a strong female lead. The setting of this installment is a little different as we don't leave her parents' house, but I was loving every minute of it. I'm not sure I've ever read a cozy that this has happened, but it was done brilliantly.
This is the first book I've read of Jennifer Fischetto's and she hooked me into wanting more. BALLOONS, ALLIES & DEAD GUYS is book seven in the Gianna Mancini Mystery Series, however, you can read this book as a standalone. We get enough background that the previous books in the Gianna Mancini Mystery series aren't necessary to understand what is happening in this installment. With that being said, I added every one of the books in this series to my TBB (to be bought) list. These are shorter stories, so they would be perfect for a weekend or vacation read, or to help with your reading challenges for the year. BALLOONS, ALLIES & DEAD GUYS is a paranormal mystery not to be missed!
SUMMARY
From USA Today bestselling author Jennifer Fischetto comes a locked-room mystery that will leave you chilled to the bone!

There's nothing more important to ghost whisperer Gianna Mancini than family. Which is why for Pop's 60th birthday, she's planned an intimate family get-together, just before an impending Nor'easter hits their town. A quick catered dinner and cake, and everyone will be home before the first snowflake falls.

Or so she thought.

Pop's eccentric extended family from New Jersey decides to crash their quiet celebration, and before Gianna can do more than react, she's hit with another unwanted surprise—in the form of a dead body. As if murder wasn't enough to put a damper on the partying mood, the blizzard arrives early, forcing Gianna and her family to spend the night with a killer.

With the help of her police detective brother, Enzo, Gianna know she needs to get to the bottom of this mystery... before more family ends up dead. Who would want the deceased gone? Why would they do it at Pop's party? And where are they hiding... or perhaps, are they hidden in plain site among the party guests? Too bad the dearly departed isn't giving up any clues. Secrets unfold, suspects emerge, and as Gianna gets closer to the truth, she fears the killer may be one step ahead of her...
---
What do you think about this review?
Comments
No comments posted.

Registered users may leave comments.
Log in or register now!