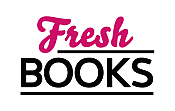 Kick off a new year with great reads!
"Friendship and danger lead to Dinner on Primrose Hill!"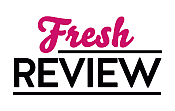 Reviewed by Kim Roller
Posted January 13, 2022

Professor Benjamin Monroe isn't thrilled when the professor next door keeps coming by his office. When she decides they should write a paper about the mating habits of the local college students, Ben has just the person to help them collect data. Jenny aka Virginia Clark is trying to pull her coworker into helping her with writing a paper. She has more in mind than just writing a paper. Jenny will have to bring remind her coworker of their past.
Ketch Kincaid is an older student working his way through college after the military. When his girlfriend breaks up with him, he looks for a distraction. Tuesday Raine is a waitress at the local bar and lives a solitary life on her family land. Ketch and Tuesday's acquaintance turns to friendship, but will that turn into more? When danger interrupts their data collecting these two couples have to pull together and figure out a way to stop it.
DINNER ON PRIMROSE HILL by Jodi Thomas returns to the Honey Creek series for another story of love, a little danger. A story of two men not looking for love but possibly finding it along the way. A woman determined to reconnect with the man, who was once her one-night stand. A woman with an easy reputation isn't looking to get involved. DINNER ON PRIMROSE HILL takes the reader through the lives of four different people who must come together to fight danger as well as learn that people aren't who they seem to be. A professor and a student just may come to the aid of the local police. Friendship and attraction may turn to love. When these four people work together, they'll become friends.
DINNER ON PRIMROSE HILL by Jodi Thomas is the third book in her Honey Creek series. She writes a heartwarming story of four different people and how no matter their background can work together and become friends. A sweet story of people finding their way to each other through friendship and acquaintance. A sweet story that will keep the reader engaged and wanting to learn more about Honey Creek and its residents. A wonderful story that this reader enjoyed.
SUMMARY
Benjamin Monroe is pretty sure how his life will play out. He'll continue teaching chemistry in his small college, and spend his free time biking through the valley. Eventually, he'll retire to putter around in his garden and greenhouse.

His colleague, Virginia Clark, is not one for routines. She's chatty, spontaneous, and bubbly, and before Benjamin realizes what happened, she's talked him into collaborating on a research project—studying the mating habits of college students. Virginia knows her desire to work with Benjamin is motivated by more than the potential prize money . . . and hopes he might not be quite as indifferent as he seems to be.

Ketch Kincaid, one of Benjamin's star students, returned to college after serving in the army. He needs something to get his mind off his recent breakup and collecting research data might do it. And there's another distraction on the horizon—a woman who looks like she, too, knows about heartache.

Soon enough, their project, "The Chemistry of Mating," is gaining notoriety. Friends, neighbors . . . the whole town has become involved. But no matter what the data determines, one conclusion seems inescapable: love follows its own rules . . .
---
What do you think about this review?
Comments
No comments posted.

Registered users may leave comments.
Log in or register now!