"This dystopian thriller will chill you to the bone"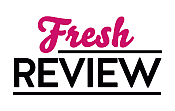 Reviewed by Clare O'Beara
Posted January 13, 2022

Dystopian | Science Fiction Suspense/Thriller | Suspense
Anyone who read the disaster novel Iceapelago will be interested in seeing the consequences of major natural events. How do people adapt and maintain family life and local cohesion, in the face of adversity? Set in the remaining dry land of Ireland, ICEAPELAGO 2091 takes up the tale thirty years after a mass of ice fell off Greenland, raising sea levels, and stopping the Gulf Stream from bringing warm water to the North Atlantic; and an underwater volcano plus an eruption on the Canary Island of Palma, changed life as we know it forever.
The archipelago formed of the higher land of Ireland is now called Iceapelago because the watery channels and seas freeze solid for six months. People here have reverted to more tribal, primitive ways of life. The urban homes are mostly under water, and castles, farm cottages and hilltop towns are the normal. Our hero is Rory, a dour park ranger and not too likeable, but a tough kind of survivor, which is going to count for more than companionability.
In the previous book we met Sean Pitcher, an Irish emigrant whose golf-ball sensors were deployed to measure ice loss in glaciers. Sean makes a welcome return. His daughter Ruth Henry manages Cork Airport, one of the few all-benefiting resources, like the river cruisers run from Athlone on the Shannon. Against these stalwarts are a conniving bunch of political control freaks in what used to be a multilevel shopping centre in Dublin. Skills are scarce and people are few enough that all hands are tending crops and fishing. Just as in historic Greenland, we see a worsening weather pattern, the earlier onslaught of winters, scarcity of food, and resultant infighting. If a skilled person dies, his or her skills may be lost to the world forever.
Peter Brennan has once more consulted with experts, researched, and plotted chaos, showing how even a tight-knit people are changed. Arctic foxes and more fearsome beasts maraud across the land, a nice touch being the view inside this alternative community. Storms blast homes and turn people selfish. Justice becomes summary and often about revenge. As with the previous story's characters, I don't advise getting too fond of anyone. They may not make it through winter. ICEAPELAGO 2091 is an absolute chiller of a thriller, which will sadden Irish hearts and act as a potential warning. Read if you dare.
SUMMARY
It's thirty years since the collapse of the Gulf Stream and the arrival of the tsunamis from La Palma and the Eriador Ridge off Ireland's Continental Shelf that created Iceapelago; thirty islands that were once Ireland.
The survivors struggle in pre-medieval conditions to secure food and medicines ahead of Winter Day when tundra conditions lock down Iceapelago for months on end. The Commander, the titular head of Iceapelago, tries his best to manage rising dissent and dissatisfaction. He is supported by some but not all of the elected leaders, the Sixes and Sheriffs from the islands.
An Arctic storm that arrives on the eve of Winter Day causes havoc.
---
What do you think about this review?
Comments
No comments posted.

Registered users may leave comments.
Log in or register now!