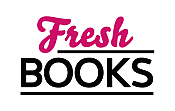 Kick off a new year with great reads!
"Is the hungry mermaid real or not?"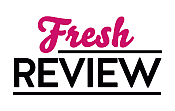 Reviewed by Clare O'Beara
Posted January 13, 2022

Young Adult Historical | Young Adult Fantasy
If you know a girl who would like to read a scary but inspiring fantasy tale, aged under twelve, this could be a brilliant gift. THE MERMAID IN THE MILLPOND is a grotesque rumour told by the managers of a Victorian factory to keep their young London workhouse kids in place. Here in the countryside, tall buildings were constructed beside rivers to use the waterpower. The children would easily be crushed or dragged under if they swam in the water, near the wheel, so a creepy, hungry, froggy creature was a good deterrent.
Working at the cotton mill is Bess, who refuses at first to befriend anyone. She tried that in London and it didn't go so well. Dot is a smaller girl who keeps trying to be positive and chatty. The work of a Piecer and a Scavenger are shown, under the eagle eye of Miss Tucker. Life is horrible here, with poor food, long hours and occasional beatings. Bess thinks she would do anything to escape, even brave the mermaid.
The work of illustrator Pam Smy is excellent, breaking up the pages and helping young readers understand the story. Bess, the millpond, factory weaving loom and the fabled mermaid are all depicted in black and white. This tale of contrast, fantasy and friendship in a historical setting will reward readers and would bear re-reading. The typeface looks clear and helpful for those with dyslexia. At novella length, kids won't hesitate to dive into the pages. Not all parents will want their children to read about sadness and deprivation of the past. But this historical setting allows young people to learn how much better served they are today, and to appreciate their normal lives. The lessons are good ones to learn. THE MERMAID IN THE MILLPOND by Lucy Strange, who has previously written of castles and ghosts, will certainly gain attention and make friends.
SUMMARY
History and myth entwine in this atmospheric tale of freedom and friendship from bestselling author Lucy Strange and acclaimed illustrator Pam Smy.
Bess has left the London workhouse behind for a job at a rural cotton mill. But life at the mill is hard and cruel – a far cry from the fresh start Bess hoped for. The only way to survive is to escape, but the mill is like a prison with no way out. Meanwhile, rumours are spreading about a vicious creature that lurks in the millpond. Bess is sure it's all nonsense, until one night she sees something stir in the murky water. But is it really a monster that lives in the depths of the pond? Or a creature trapped and alone, just like Bess, desperate to escape …
---
What do you think about this review?
Comments
No comments posted.

Registered users may leave comments.
Log in or register now!