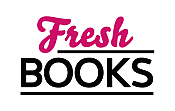 Kick off a new year with great reads!
"Homecoming to Milford, Georgia; times have changed"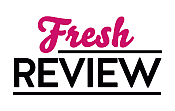 Reviewed by Clare O'Beara
Posted January 13, 2022

Multicultural | Romance Contemporary
This warm and family-filled tale was just what I needed after a few chilly thrillers. Picture a scented garden with a table holding a few glasses of iced SWEET TEA and a good book. Don't you feel relaxed already? Althea Dailey, the central character, is living a stressful life as a lawyer, breaking the glass ceiling in a New York City firm. She's come a long way from Milford, Georgia. But having announced her elevation to partner, the firm's older white men partners hand her a case between a large food chain and a small café in Georgia. Seems too much of a coincidence.
Althea phones her grandmother and only living relative but gets an unwelcome surprise. Jack Darwent, living down his name of Andrew Jack Darwent III, is making a documentary featuring this lady. He ditched his own law career and turned amateur media maker, and appreciates traditions like cookery. Jack is even prepared to do the work in a college kitchen to learn about African American cooking. Althea's alma mater, Milford College, hosts a monthly dinner for fund raising and the highlight is the annual May feast meal. Althea manages to visit home for the first time in years while on the case of a possibly stolen sweet tea recipe. Her grandmother Miss Ada has of course missed her terribly, but pretends not to and gets along great with Jack. Althea, known down here as Tea, is mainly concerned that Jack just wants to profit from older people's intellectual property.
I can see Althea's point; this would be like con artists buying up old furniture or paintings for a fraction of their worth. I kept finding it confusing that Ada, a widow, is called Granda which is too similar to Grandad. The ladies have to sort out inter-generational issues. Otherwise, this is more an account of talking with family and finding that places are not the way they are remembered – development has come and not all progress is welcome. I found the story slightly padded because it takes Althea two weeks to check out both sweet tea recipes under legal dispute; two weeks of eating home cooking, wearing a hat, dress, and shoes, picking muscadines, and attending church. The interlude is required for the lady to get to know Jack, who is not going anywhere until he's got his film; but it's hard to see the legal firm billing for all that time or allowing a new partner to take what amounts to a vacation.
SWEET TEA by Piper Huguley is a relaxing multicultural romance read about homecoming and how, in a way, you can never come home again.
SUMMARY
Southern traditions, history, and hope come together in author Piper Huguley's heartfelt romance from Hallmark Publishing.

Althea Dailey has succeeded beyond her wildest dreams: she's about to make partner at her prestigious law firm in New York. So why doesn't she feel more excited about it? When she has to travel South for a case, she pays a long-overdue visit back home to Milford, Georgia. To her surprise, a white man she's never met has befriended her grandmother.

Jack Darwent wasn't interested in the definition of success dictated by Southern high society. His passion for cooking led him to his current project: a documentary and cookbook about authentic Southern food. Althea's grandmother is famous for her cooking at Milford College, a historically Black institution. But Althea suspects Jack of trying to steal her grandmother's recipes.

Despite Althea and Jack's first impressions of one another, they discover they have more in common than they'd guessed…and even as they learn about one another's pasts, they both see glimmers of a better future.

This Southern small-town romance includes a free Hallmark original recipe for Grandma's Biscuits and Gravy.
---
What do you think about this review?
Comments
No comments posted.

Registered users may leave comments.
Log in or register now!