"A switch becomes The Devil's Own dilemma."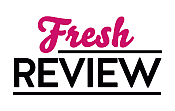 Reviewed by Kim Roller
Posted January 13, 2022

Liana LeFey's new series the Wicked Waywards starts with The Devil's Own. A historical story of keeping secrets and passion that may lead to love. A rakehell and black sheep of the family is brought back into the fold. A man who only wanted to help his twin brother out of a predicament with an amorous parishioner. A switching of places will be bringing together two people who just may find true love. A man who's ready for a change. A woman who is tired of the constant moving with her family falls for the local vicar and the village of Harper's Grove.
When a switch is made, twins want to keep the scandal from their family. The Devil's Own takes a unique situation that just may change lives forever. These two people deal with the fallout of being helpful and a prank that goes wrong. A situation takes twin brothers on an adventure to know what each other's lives are like.
A woman will face her past and find out that the man she thought she wanted isn't the man she thought he is. The Devil's Own the first book in the Wicked Waywards series by Liana LeFey will have you wondering if the truth will keep this couple together or tear them apart. A passionate tale of love and passion and secrets that will have falling in love with these Wicked Wayward siblings and their lives and loves. I look forward to reading the next story of the Wayward siblings and what comes next in the lives of this family.
SUMMARY
Lord Devlin Wayward, gambler and dedicated rake, returns home for the first time in years, and lands himself and his identical twin, Daniel, the good reverend, in deep trouble. Devlin ends up with a broken leg and unable to travel to London, yet he must return. He's got an important deal that will make or break his fortune. He persuades the reluctant reverend to take his place in London while he temporarily minds his brother's flock.
Miss Mary Tomblin is taken with the devastatingly handsome reverend. He represents everything she desires in a husband, after narrowly evading a ruthless rake last Season. Mary knows she'll make him an excellent wife, but the vicar rebuffs every advance – until he suddenly accepts her help with pastoral duties while his broken leg heals. Mary seizes the chance to show the good reverend what an excellent helpmeet she will be.
The devil takes on the role of village vicar and discovers it's nowhere near as easy as he imagined—especially when he falls in love with an angel who mistakes him for a saint.
---
What do you think about this review?
Comments
No comments posted.

Registered users may leave comments.
Log in or register now!