"They'll need to find Strength Under Fire."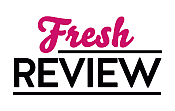 Reviewed by Kim Roller
Posted January 13, 2022

Dana Scott has just moved to Silver Creek after a family tragedy. She's hoping for a new start raising organic produce. With help from a local ranching family, she just may get her wish. Colin Gallagher's PTSD pretty much keeps him a loner. When his boss asks him to work for a neighbor on her ranch. He jumps at the chance. As these two strangers work and live together their feelings for each other grow. Dana and Colin will be brought even closer when danger from her past shows up in the area.
Lindsay McKenna's Silver Creek series continues with the third book, STRENGTH UNDER FIRE. She brings together two people trying to put their pasts behind them and continue on with their lives. A woman whose family tragedy has her changing locations to start over. A man whose past keeps him apart from others. Two strangers learn to work and trust each other while dealing individually with their demons.
STRENGTH UNDER FIRE shows a newcomer to the valley just how helpful and accommodating the locals can be. A man seems to come out of his shell as time goes by. Lives that were forever changed by past tragedies just may move on through finding each other and hard work with some danger thrown in. STRENGTH UNDER FIRE moves two strangers through the steps of getting to know each to friendship and they hope individually more. A lot of hard work and helpful locals make this stranger to the area successful in the future. Dana gets drawn into her recent past because of her family tragedy and Colin is determined to protect the woman he's come to care about may find the happiness and love they never thought they'd have.
Lindsay McKenna has written a wonderful story of life in a rural area of Wyoming where the people help and encourage each other even newcomers. An ideal Shangri-La area where the residents work and plan together to make their and the world a better place to live. A must-read for Lindsay McKenna fans. STRENGTH UNDER FIRE is a great story in her cowboy writing genre. A great read and I look forward to more in the Silver Creek series from Lindsay McKenna.
SUMMARY
New York Times bestselling author Lindsay McKenna returns to Silver Creek, Wyoming, where a Black Ops veteran finds the strength to fight again when a dangerous terrorist group comes after his beautiful boss . . .

Bereft after the brutal loss of her parents, Dana Scott sinks nearly every dime of her inheritance into buying Wildflower ranch, believing that once she restores the rustic cabin, and farms the untamed acreage, her soul will be whole once more. Hiring wrangler Colin Gallagher to help out just makes sense. But as she works side by side with the handsome loner, she feels an unexpected kinship, and a longing for connection she believed was lost to her forever . . .

Colin is only in Silver Creek long enough to make some money and move on. Restless, spiritually broken, the former Army Ranger has nothing left to give after his harrowing time in battle. But helping Dana make a life for herself has him yearning for more. Until the domestic terrorists that destroyed Dana's family catch up with her, determined to silence her forever. It's a threat that has Colin calling on all his considerable training to keep safe the woman who has taken hold of his heart . . .
---
What do you think about this review?
Comments
No comments posted.

Registered users may leave comments.
Log in or register now!