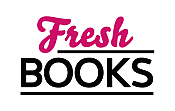 Kick off a new year with great reads!
"Who will die next?"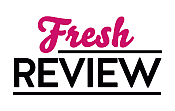 Reviewed by Evie Harris
Posted January 8, 2022

Thriller Psychological | Women's Fiction Psychological
Located in the Alps, sits a luxury hotel that was once a sanatorium for tuberculosis patients. As the story progresses, readers learn that the facility's history is far actually darker. From the time she arrives, Elin Warner is uneasy. Something isn't right. The atmosphere is sinister. She and her boyfriend have traveled there for her brother's engagement party. It is also a reunion, of sorts. But, for Elin, it is the opportunity to confront her brother about a family tragedy that she feels he was responsible for. Will she get her answers?
Gripping from the very beginning, this book is very hard to put down. Elin, a detective on personal leave due to her last case, finds herself in an impossible situation. As a storm rages, people are murdered. An avalanche makes it impossible for local authorities to arrive on-site and she feels obligated to find the murderer before there are more victims. The multilayered plot is complex. While there is no shortage of suspects, motives remain elusive. The author expertly guides readers through Elin's impeccable thought processing. Step by step, every clue is bisected and even though she makes mistakes along the way, she never gives up.
Tension runs high throughout the entire narrative and time is of the essence in the quest to apprehend the killer. There are plot twists and as for the conclusion, I will say it was a total surprise.
THE SANATORIUM is a fast-paced thriller that is packed with the unexpected. Highly recommended.
SUMMARY

"An eerie, atmospheric novel that had me completely on the edge of my seat." —Reese Witherspoon

You won't want to leave. . . until you can't.

Half-hidden by forest and overshadowed by threatening peaks, Le Sommet has always been a sinister place. Long plagued by troubling rumors, the former abandoned sanatorium has since been renovated into a five-star minimalist hotel.

An imposing, isolated getaway spot high up in the Swiss Alps is the last place Elin Warner wants to be. But Elin's taken time off from her job as a detective, so when her estranged brother, Isaac, and his fiancée, Laure, invite her to celebrate their engagement at the hotel, Elin really has no reason not to accept.

Arriving in the midst of a threatening storm, Elin immediately feels on edge--there's something about the hotel that makes her nervous. And when they wake the following morning to discover Laure is missing, Elin must trust her instincts if they hope to find her. With the storm closing off all access to the hotel, the longer Laure stays missing, the more the remaining guests start to panic.

Elin is under pressure to find Laure, but no one has realized yet that another woman has gone missing. And she's the only one who could have warned them just how much danger they are all in. . .
---
What do you think about this review?
Comments
No comments posted.

Registered users may leave comments.
Log in or register now!