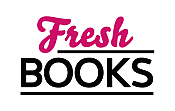 Kick off a new year with great reads!
"Saving a Colorado vineyard requires a fake engagement"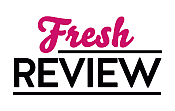 Reviewed by Clare O'Beara
Posted January 6, 2022

Romance Contemporary | Romance Western
Leila Valentino is honouring her Italian American upbringing, and grandparents, the best way she knows--by managing the family's Colorado vineyard. But their finances are not promising, due to frosts on the growing vines a few years ago. This year the harvest should be good, but the machinery in the wine-making part of the operation is old. She badly needs an investment. This is the start of an exciting and busy romance, LAST DANCE WITH A COWBOY by Sara Richardson.
August Harding comes back into Leila's life as an agent for a conglomerate wine-maker. They are looking to invest in scenic Silverado Lake and cash in on tourism. If Kingston signs papers with Leila, it will only be because they intend to take over. But Leila isn't aware of how sneaky the giant firm is in its dealings. She's determined to overcome the obstacles, and she can't frighten her aging grandparents by telling them they might lose their home. To her, it seems best to pretend she and August have resumed a relationship they broke off years ago.
I don't know anyone who would ever fake an engagement, but the fake romance trope is certainly popular in all kinds of romance fiction. Usually, the heroine means for the best. The way I look at it is, August would not have settled all those years ago with a quiet life on these slopes. He needed to go out and learn about the world first, gain experience and become a better person. Leila, in turn, has become a stronger, more independent person than if she had married her neighbour straight out of school. Whether the two of them are meant for each other remains to be seen. Most people hear the truth, but it does kind of hurt that the kindly seniors are being deceived.
I definitely enjoyed the tale, and the scents of summer and harvest that breeze through the pages. Author Sara Richardson doesn't shirk from detailing hard work. While selling wine sounds glamorous, growing grapes and maintaining machinery isn't, so the practical nature of the business, and the history and culture wrapped up in the winery, are impressive, solid grounding for the plot. LAST DANCE WITH A COWBOY is third in the Silverado Lake series and I would definitely be keen to read more. A handsome bonus is an extra novella, SUNRISE RANCH by Carolyn Brown, about three sisters who inherit a rural Texas spread from a father they never knew. This was a charming read, quite different to the vineyard.
SUMMARY
Can this wandering cowboy convince his first love that he deserves a second chance in a charming contemporary romance for fans of New York Times bestselling authors Jennifer Ryan and Maisey Yates—with a bonus novella by Carolyn Brown!
Leila Valentino will do anything to keep her grandparents' Colorado winery afloat. Even partner with August Harding, the first—and last—man to break her heart. Fifteen years ago, August left Silverado Lake, and Leila, far behind. Now the cowboy's back with an offer that could save her family's business. But to keep her grandparents from worrying over the vineyard's finances, Leila insists August give a different reason for his return: her.

August Harding is one step away from a huge promotion. All he has to do is ensure that his company acquires Valentino Bellas Vineyards. And if pretending he and Leila are back together is the cost . . . well, he can't say no. Leila has never forgiven him for the way he ended things, but the longer they pretend to be a couple, the more he begins to wonder if a second chance isn't impossible after all. But can he convince Leila that this time he's not walking away?

Includes the bonus novella Sunrise Ranch by Carolyn Brown!
---
What do you think about this review?
Comments
No comments posted.

Registered users may leave comments.
Log in or register now!