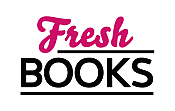 Kick off a new year with great reads!
"The Perfect RomCom To Kick Off The New Year!"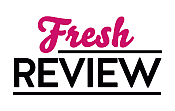 Reviewed by Alison Ellis
Posted January 3, 2022

Dani Porter has had it. Shortly before her wedding, Dani found out her fiancé was cheating on her with their realtor who they bought their dream house from. With nowhere to go, Dani rents a bedroom from an older lady with two ginormous dogs. While having a nice chat with her landlady and her cousin, they come up with the perfect revenge on the cheating ex. They are going to pool their money together and buy the empty lot next to the cheater and build a vacation house. It will absolutely be everything he hates, in other words…perfect.
Dani is an interior designer, so it shouldn't be hard to find an architect. Wrong. The one available architect is the pompous Wyatt Montego. He is the last person Dani wants to deal with, but if she wants her Spite House built in a timely manner, she has no choice.
As Dani and Wyatt begin their build, something else is sizzling beneath the surface. Does Dani have Wyatt all wrong? Or is he playing her to get what he always gets, exactly what he wants? Only time will tell.
LOVE AT FIRST SPITE is one of those romcoms that will have you hooked from page one, and totally undecided on who you should be rooting for. I loved the wit and humor of Dani's character. Who hasn't been so wronged that you would love to just rock somebody's world in some inconceivable way? But a spite house? Brilliant. Wyatt is full of surprises, and I must say as the story moves along, you can't help but fall for him, and this is where you start to get confused on who to root for. Doubly brilliant.
Their interactions, some cringy, some steamy, and some misunderstood are all equally entertaining. I loved how the author brought not only the steam but the underlying issues of what shapes people into who they turn out to be. LOVE AT FIRST SPITE is a classic romantic comedy that fans of this genre will be giddy over.
SUMMARY
Falling in love is the ultimate payback in this delightful romcom about an interior designer who teams up with an enigmatic architect at her firm to get revenge on her ex the only way she knows how: by building a spite house next door

They say living well is the best revenge. But sometimes, spreading the misery seems a whole lot more satisfying. That's interior designer Dani Porter's justification for buying the vacant lot next to her ex-fiancé's house…the house they were supposed to live in together, before he cheated on her with their Realtor. Dani plans to build a vacation rental that will a) mess with his view and his peace of mind and b) prove that Dani is not someone to be stepped on. Welcome to project Spite House.

That plan quickly becomes complicated when Dani is forced to team up with Wyatt Montego, the handsome, haughty architect at her firm, and the only person available to draw up blueprints. Wyatt is terse and stern, the kind of man who eats his sandwich with a knife and fork. But as they spend time together on- and off-site, Dani glimpses something deeper beneath that hard veneer, something surprising, vulnerable, and real. And the closer she gets to her goal, the more she wonders if winning revenge could mean losing something infinitely sweeter…
---
What do you think about this review?
Comments
No comments posted.

Registered users may leave comments.
Log in or register now!