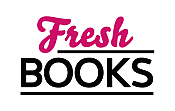 Your starred reads for December are here!
"What defines a friendship?"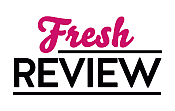 Reviewed by Evie Harris
Posted November 18, 2021

Historical | Women's Fiction Historical
Since childhood, Sophia Collicchio and Antonia Russo were best friends. Their parents were close and were like family, but it was the Family that actually dominated their lives. The story follows their lives as they grow up, marry and have children. However, their relationship is, in part, overshadowed by the murder of Antonia's father when she was a child.
Set in Red Hook and Brooklyn during the 20th century, the author brings the time period alive. The author has created fascinating characters. Sophia is volatile and often unpredictable. There are times she doesn't even understand herself. Antonia is a deep thinker and an observer of what goes on around her. In part, she is the product of a mother who basically stopped being one after her husband died. The men Sophia and Antonia married have their own stories, but they share one commonality: they are part of the Family, too. Sophia and Antonia's relationship is complex. It weakens and strengthens frequently. Eventually, it faces one ultimate test. How far will one of them go to protect those she loves?
I found THE FAMILY by Naomi Krupitsky to be an intriguing and powerful story that shows that family does not always consist of blood relatives. Highly recommended.
SUMMARY
A captivating debut novel about the tangled fates of two best friends and daughters of the Italian mafia, and a coming-of-age story of twentieth-century Brooklyn itself.

Two daughters. Two families. One inescapable fate.

Sofia Colicchio is a free spirit, loud and untamed. Antonia Russo is thoughtful, ever observing the world around her. Best friends since birth, they live in the shadow of their fathers' unspoken community: the Family. Sunday dinners gather them each week to feast, discuss business, and renew the intoxicating bond borne of blood and love.

But the disappearance of Antonia's father drives a whisper-thin wedge between the girls as they grow into women, wives, mothers, and leaders. Their hearts expand in tandem with Red Hook and Brooklyn around them, as they push against the boundaries of society's expectations and fight to preserve their complex but life-sustaining friendship. One fateful night their loyalty to each other and the Family will be tested. Only one of them can pull the trigger before it's too late.
---
What do you think about this review?
Comments
No comments posted.

Registered users may leave comments.
Log in or register now!