"A Rogue Christmas Operation brings them together."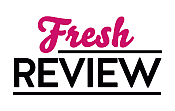 Reviewed by Kim Roller
Posted November 18, 2021

Romance Holiday | Romance Suspense
Hope Fischer is determined to find out who murdered her sister. When she's chased and goes off the road her plans just may end before it gets started. Gage Graham just wants to keep a low profile so he can stay alive. His past career as a member of a CIA hit squad has him looking over his shoulder after a mission gone wrong. Gage comes upon an accident and saves the victim taking her to the gated community she's been band from. Hope's determination and Gage's skills just may be tested when they work together on a Rogue Christmas Operation.
ROGUE CHRISTMAS OPERATION is the first book in Juno Rushdan's Fugitive Heroes: Topaz Unit series. A woman determined to find the truth in a small company-run community that has members of the military guarding it. A man who IS determined not to cause waves so that he can stay alive. An attraction they can't deny. Secrets will be revealed as these two combine to search for the truth. He's determined to keep a distance between himself and the people he cares about to keep them out of danger. She's won't stop until she finds the answer to who killed her scientist sister. As they combine forces to find the truth about a murder and their attraction grows as the danger and suspense grow as well.
From the very first paragraph, ROGUE CHRISTMAS OPERATION has the reader on the edge of their seat if the heroine will survive. A man will learn to live and love again by helping a total stranger by relying on his former profession. While searching for the truth his past will come back into his present. Juno Rushdan has written a story of love, attraction, and danger that will have you wondering who the bad guys are and will the main characters survive. There are surprises but you'll also wonder what caused the Topaz Unit to end up on the run. ROGUE CHRISTMAS OPERATION is a must-read for any Juno Rushdan fan and a great way to become a fan of this creative writer who keeps you wanting to read the same story repeatedly to find more clues. ROGUE CHRISTMAS OPERATION is a great way to begin the Fugitive Heroes: Topaz Unit series. I'm very much looking anxiously forward to the next book in the series, ALASKAN CHRISTMAS ESCAPE. If you're a reader who loves suspense and intrigue, you'll love Juno Rushdan's books.
SUMMARY
He'll sacrifice his safety

…for a woman who could completely upend his Christmas.

After Gage Graham saves her from drowning, Hope Fischer revives, determined to learn the truth about her sister's death. All she has to do is infiltrate a mysterious closed Virginia town and discover why the attractive—but secretive—Gage feels compelled to help her. Can she trust him? Will he risk being discovered by his former employer, the CIA, for a woman he just met? Neither will matter if a killer succeeds.
---
What do you think about this review?
Comments
No comments posted.

Registered users may leave comments.
Log in or register now!