"From wolverines to polar bears, Alex Carter is on a new case..."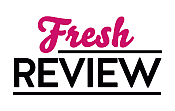 Reviewed by Clare O'Beara
Posted November 18, 2021

Alex Carter was last seen defending wildlife in the startlingly impressive A SOLITUDE OF WOLVERINES. Now her path is about to take her to the frozen north. The wolverine research study ends, and Alex accepts a new job in Churchill, Manitoba. She's going to fly out with an assistant Neil Trevors and pilot Isa Angstrom in a helicopter, to tranquilise and examine a population of the biggest land predator, the polar bear. This book is second in the Alex Carter series.
A BLIZZARD OF POLAR BEARS is a great title and implies that all does not go well. Indeed as this crime thriller proceeds, just about everything that can go wrong does. The work starts smoothly but the lab is burgled, the pilot quits, essential kit is missing, and we start to think the assistant's days are numbered. Hudson Bay is bitter over winter, and all precautions have to be taken in case of a blizzard, cloudbank or crash. Some strangers show up on snowmobiles where they have no business being; a dead body surfaces. Can it get worse? Short answer, yes.
I was very much reminded of a couple of books I read in similar vein about Antarctic scientists. But they didn't have hungry polar bears to contend with, just weather and treachery. Alex gets immersed in icy water more than once, proving her versatility. She's thorough when doing her research biology, and more sympathetic in this story because she's surrounded by other people, whereas previously she was mostly staying alone. We learn some backstory.
By seeing Alex's conversations with other scientists, pilots and ordinary townsfolk, we get to understand the surroundings, and the precariousness of life for polar bears in the Canadian Arctic. People have the choice to pack up and move – the bears don't. Their challenges mount.
Alex Carter is created by Alice Henderson, who has previously written the scripts for computer games, and it still shows. Alex grabs up random objects and turns them to advantage, finds cryptic notes, and hides in ice mazes. But the survival techniques are well researched and balance the crime story with useful information. Readers will certainly learn something from A BLIZZARD OF POLAR BEARS, which is a swift-paced and fact-packed outdoors thriller. I would be more than happy with another in this series every year.
SUMMARY
Wildlife biologist Alex Carter is back, fighting for endangered species in the Canadian Arctic and battling for her life in this action-packed follow-up to A Solitude of Wolverines, "a true stunner of a thriller debut" (James Rollins) and "a great read" (Nevada Barr).
Fresh off her wolverine study in Montana, wildlife biologist Alex Carter lands a job studying a threatened population of polar bears in the Canadian Arctic. Embedded with a small team of Arctic researchers, she tracks the majestic bears by air, following them over vast, snowy terrain, spending days leaning precariously out of a helicopter with a tranquilizer gun, until she can get down on the ice to examine them up close.
But as her study progresses, and she gathers data on the health of individual bears, things start to go awry. Her helicopter pilot quits unexpectedly, equipment goes missing, and a late-night intruder breaks into her lab and steals the samples she's collected. She realizes that someone doesn't want her to complete her study, but Alex is not easily deterred.
Managing to find a replacement pilot, she returns to the icy expanses of Hudson Bay. But the helicopter catches fire in midflight, forcing the team to land on a vast sheet of white far from civilization. Surviving on the frozen landscape is difficult enough, but as armed assailants close in on snowmobiles, Alex must rely on her skills and tenacity to survive this onslaught and carry out her mission.
---
What do you think about this review?
Comments
No comments posted.

Registered users may leave comments.
Log in or register now!