"A psychological thriller about a feminist utopia"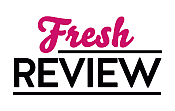 Reviewed by Clare O'Beara
Posted October 3, 2021

Women's Fiction | Fiction Adventure
Here's a dystopia which promises the feminist utopia, called FEMLANDIA, an enclosed community safely away from contaminating influences. If this sounds cultish, you're on the right track. Miranda Reynolds is a recent widow, resentful of her late husband's profligate, lying ways, and desperate to protect her sixteen year old daughter. She still resists heading to Femlandia during the economic collapse of 2022.
Accompanied by the aggrieved Emma and with flashbacks to her life with Nick, Miranda shops one last time before the stores are devoid of goods, and shoulders her backpack. The country has gone bankrupt – we later get a mumbled list of all the forms of debt that had accumulated - and there is no longer fuel for cars or power for homes. Not in suburban Virginia anyway. The duo hit the road. Years previously, a feminist speaker called Win Somers, with her friend and sometime lover Jen Jones, founded a living off the grid, womyn-oriented, commune, several in fact, one of them outside Paris, Virginia. They meant it as a safe refuge for abused women. Now, societal breakdown means even desperate refugees can't be admitted, as the haven would not have enough resources. But Miranda has a trump card – her estranged mother was Win Somers.
The bleak dystopian feeling can be immersive; when I turned to a much lighter novel, I found myself blaming the male characters for everything. Miranda wasn't exactly full of solidarity for feminism as a young person, and now she's at an age where she may come to understand her family history and see the cycle of generations. Her previous job teaching sign language to a gorilla qualifies her for not much, according to Femlandian women; they should have been pleased with someone used to working with animals.
We meet moral quandaries, but the story is quite straightforward reading. Our heroine is justly outraged, though telling everyone what they should do when she has just arrived isn't the best plan. Comparisons can be made with classic Herland by Charlotte Perkins Gilman, more so with The Gate to Women's Country by Sheri S Tepper. Christina Dalcher has previously written Vox and Q /Master Class, in which, again, we see ways that men impose control upon women and how women need to rebel. In Margaret Atwood's The Handmaid's Tale we can observe the abused become the abusers, taking up any vestige of control left to them. I decided, though, that Christina Dalcher read too many feminist dystopians prior to writing FEMLANDIA and not enough male-authored books about a societal collapse. I kept waiting for the heavily armed gangs to descend and raid this comfortable, lightly defended storehouse of foods and goods, as occurs in many US-set apocalyptic novels, but fortunately for the women, I waited in vain.
I was interested in seeing how the internal, inter-character and situational conflicts would be resolved by the author. Some of them get partially resolved and some do not, owing to a set-piece from a Jacobean tragedy; an easy escape, for which an early character was chided, seems to be the standby. Diverse characterisation is also scarce. We might have met more women, except that our guide Miranda most annoyingly spends almost all her time at FEMLANDIA either unconscious, locked up for a month reading herstorys and womyn-authored fiction, or secretly creeping around the complex. In conclusion I suggest that this layered account could be read by an advanced late teen reader, only if they can cope with graphic violence; or by an adult, either for a psychological thriller or a deeper dive into aspects of the dystopian concept.
SUMMARY
The explosive new thriller from the bestselling author of VOX and Q
Welcome to Femlandia… It's no place like home.
'Provocative, sinister, and fascinating' Stephanie Wrobel, Sunday Times bestselling author of The Recovery of Rose Gold
The United States has sunk into total collapse.
Men in positions of power have wrecked the economy and left women to suffer and pick up the pieces.
Miranda Reynolds has lost her husband, her job and her home. There's only one place left that she and her daughter Emma can go. Femlandia.
Femlandia is a female-only community. A utopia for women. There's a reason Miranda never joined before. Now she has no choice.
With what Miranda knows about Femlandia's founder, she's right to be wary. While life outside the gates is fraught with danger, there's something just as sinister going on within.
---
What do you think about this review?
Comments
No comments posted.

Registered users may leave comments.
Log in or register now!