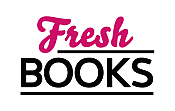 October ushers in great books with holiday themes!
"Secrets Abound In This Small Southern Town!"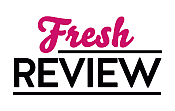 Reviewed by Alison Ellis
Posted October 3, 2021

Mystery Book Lover | Mystery Cozy
Tru Beckett is a librarian in Cypress, South Carolina. Her library is a little different than your average library, it's bookless and now a state-of-the-art Technology Center. Tru can't wrap her mind around a bookless library, so little by little she saved those precious books and started a secret library in the basement of the existing library. Only a few, select patrons know of the secret room and it seems one of them isn't too happy about it. On numerous occasions Tru has found books scattered and damaged throughout the secret library. Rumors abound that it's the ghost that has haunted the library for years, but Tru isn't buying it. When a dead body shows up outside the library, Tru has a dreaded suspicion that the victim and the vandalism are connected. The problem is she can't let anyone, least of all the local police (one of who she may have a slight crush on) know anything about the library, lest they shut her little room down. As Tru digs into the past and the present, a killer is determined to keep both quiet even it means silencing Tru for good.
A PERFECT BIND is a wonderfully written, classic, cozy whodunit with a twist. A bookless library? I shudder at the thought! This installment of The Beloved Bookroom Mystery series was a fun read that I had a hard time putting down. The plot kept me guessing, even though I had my suspicions about the killer and was right. A PERFECT BIND is book two of this series, and I haven't read the first one (yet) but the characters were easy to pick up on. The author did a wonderful job with her descriptiveness to help keep all of the characters straight. So for those of you who haven't read the first in this series, never fear, it was easy to jump right in. If you're like me, however, you'll go back to book one soon to get the full story of Tru and company and discover how this secret library came to be.
I would highly recommend A PERFECT BIND to all cozy lovers, especially those who enjoy the setting of a library or bookstore. I'm looking forward to seeing where this series takes us next.
SUMMARY
Librarian Tru Beckett, ardent defender of the printed word, is about to find out that keeping murder checked out of her beloved library is much harder than she thought...

Tru Beckett succeeded in building a secret book room in her now bookless library, where book lovers from lovely Cypress, South Carolina, can rejoice in the printed word. Now she's working hard to maintain the little library downstairs while keeping her "real job" upstairs in the bookless technology center. The last thing she needs is a mysterious vandal who seems intent on breaking into her secret book-filled sanctuary and creating chaos. The nasty interloper doesn't steal anything, but brutalizes the books, damaging them and knocking them off shelves.

A patron of the secret book room tells Tru that there have been creepy goings-on at the library for years, especially in the basement where the secret book room is located. He's heard rumors of a poltergeist that haunts the library, determined to scare off readers. Tru is certain it's hogwash, but she's at a loss to think of who might be vandalizing the beautiful books she fought so hard to protect. And when a dead body shows up right behind the library, Tru is certain that it's not a ghost but a cold-blooded killer that she and her trusty tabby Dewey Decimal will need to uncover.
---
What do you think about this review?
Comments
No comments posted.

Registered users may leave comments.
Log in or register now!