"Riding in the car with boys"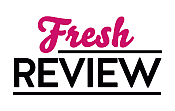 Reviewed by Jennifer Rummel
Posted October 3, 2021

For Addie and her half-sister, the road trip to their friend's wedding was going to be amazing. They had everything planned; it was the first time since Debbie's pregnancy that they would be footloose and fancy free. And then they offered a ride to a stranger.
Just barely into their road trip a car rear ends them. The passengers in the other car turn out to be Addie's ex-boyfriend and his friend also traveling to the wedding. Dylan and Marcus's car needs to be repaired and with the holiday weekend, there isn't a shop that will fix it in time.
Begrudgingly Addie and Debbie offer them a ride. Soon the car's packed with too many bodies and not enough room for all the baggage. Now they need more snacks and less talking. The once exciting road trip turns into a nightmare with disasters slowing them down at every turn. At this rate, they will never make the wedding on time.
ROAD TRIP takes a happy situation and turns it upside down. The book has a parallel timeline narrative and dual perspectives. The book flashes back to when Addie and Dylan met and travels through their rocky relationship. Only at the end of the novel do we discover why Addie and Dylan broke up and if they've matured enough along the way to earn a second chance together.
SUMMARY
THE BRAND NEW NOVEL FROM THE SUNDAY TIMES BESTSELLING AUTHOR, BETH O'LEARY.

Addie and her sister are about to embark on an epic road trip to a friend's wedding in rural Scotland. The playlist is all planned and the snacks are packed.

But, not long after setting off, a car slams into the back of theirs. The driver is none other than Addie's ex, Dylan, who she's avoided since their traumatic break-up two years earlier.

Dylan and his best mate are heading to the wedding too, and they've totalled their car, so Addie has no choice but to offer them a ride. The car is soon jam-packed full of luggage and secrets, and with four hundred miles ahead of them, Dylan and Addie can't avoid confronting the very messy history of their relationship...

Will they make it to the wedding on time? And, more importantly... is this really the end of the road for Addie and Dylan?
---
What do you think about this review?
Comments
No comments posted.

Registered users may leave comments.
Log in or register now!