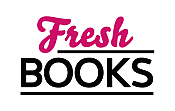 Best reads for September
"I found The Shaadi Set-Up to be a charming story that really captured my heart."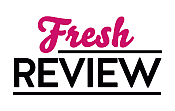 Reviewed by Angie Elle
Posted September 9, 2021

Romance Contemporary | Romance Comedy | Multicultural Indian
Audiobook narrated by Rukhmani K Desai.
Narration: Normally I would start off with a review of the book, but I'm turning it around for The Shaadi Set-Up. When I first picked this book up, it was lukewarm for me. I wasn't finding the main character particularly likeable, and because of that, I wasn't warming up to the story. But as soon as I switched to audio, Rukhmani K Desai entirely turned it around for me. She gave a vulnerability to Rita that I myself didn't give the character when I was reading it myself, and it was so much easier for me to sympathize with her. The narrator did a fantastic job giving the character depth with just the tone. The narrator also did a fantastic job with the rest of the cast, and I will definitely be checking out more from them in the future.
Review: The Shaadi Set-Up is the story of a woman whose family is desperate to see her married. In an effort to appease them, she sets up an account on the Desi matchmaking site MyShaadi.com to set herself up with the man she's secretly dating. Enter the ex-boyfriend who broke her heart, and Rita's plan goes to hell.
First and foremost, this book was so much fun. It was a sweet story with a history that wasn't quite clear to anyone, including our main characters, and as I mentioned before, once I switched to audio, I could not stop smiling. We start out with Rita is living her "okayest" life, restoring furniture and sort of living with her boyfriend Neil, who has a habit of constantly giving in to his mother and ditching Rita for her intstead. But things in Rita's life take a turn for the interesting when her mother springs her first love, Milan, on her, at an impromptu family dinner. Rita and Milan's chemistry is evident from their first 're-meeting.' It's clear that Rita didn't hate Milan as much as she wanted to and pretended to, and it was a lot of fun to see the inner back and forth as Milan came back into her life. To show Milan that she's in a healthy new relationship and over him, she agrees to work with him redecorating one of his real estate listings that have been on the market for a while. She's surprised at how much Milan's praise and appreciation for her work pleases her and how well they work together, so she agrees to work with him again to flip another.
The pacing of this story was perfect. Things were always moving along, and as Rita was juggling her fading feelings for Neil and her growing feelings for Milan, it was full of emotion. There was such a longing between Rita and Milan as they worked together, and there was a gentleness to this story that I can't explain, even while Rita was a fierce heroine and not shy about what she wanted. There was just a softness to her character that was unexpected, and I really liked it. No cheating here, by the way. There was also a revelation that Rita was given during this story about her parents, and I really enjoyed this element. It was a testament to how even the things you think you know about your parents or family shape who you are.
Overall, I found The Shaadi Set-Up to be a charming story that really captured my heart. If you're a fan of romance, you're really going to enjoy this one.
SUMMARY
In this witty and heartfelt rom-com debut for fans of Jasmine Guillory, Emily Henry, and Tessa Bailey, an Indian American woman signs herself and her boyfriend up for a matchmaking site to prove they're a perfect match, only to be paired with her ex instead.

High school sweethearts Rita Chitniss and Milan Rao were the golden couple, until the day he broke her heart. Now, six years later, Rita has turned her passion for furniture restoration into a career and has an almost-perfect boyfriend, Neil. The last thing she needs is for Milan to re-enter her life, but that's exactly what happens when her mother, an unfailing believer in second chances, sets them up. Milan is just as charming, cocky, and confident as he was back in school. Only this time, he actually needs her business expertise, not her heart, to flip a hard-to-sell house for his realty agency.

While Rita begrudgingly agrees to help, she's not taking any risks. To prove she's definitely over him, she signs herself and Neil up on MyShaadi.com, a Desi matchmaking site famous for its success stories and trustworthy enough to convince everyone that she and Neil are the new and improved couple. Instead, she's shocked when MyShaadi's perfect match for her isn't Neil...it's Milan. Ignoring the website and her mother is one thing, but ignoring Milan proves much more difficult, especially when she promises to help him renovate the beach house of her dreams. And as the two of them dive deeper into work—and their pasts—Rita begins to wonder if maybe her match wasn't so wrong after all....
---
What do you think about this review?
Comments
No comments posted.

Registered users may leave comments.
Log in or register now!