"A bookshop owner finds a romance outside her city"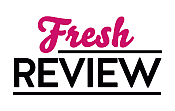 Reviewed by Clare O'Beara
Posted September 9, 2021

Women's Fiction Contemporary | Romance Contemporary
Not everyone will love a romance based on correspondence. Some people, though, will see this as the natural continuation of the romance by letter novels, in the modern age. Abby Prendergast owns a second-hand bookshop and at the start, she is requested by e-mail to send a rare book to a new customer. THE LITTLE ISLAND SECRET begins to gather pace.
Running her own business is admirable but Abby is also a single mom which leaves her no time to socialise in Cambridge, England. We see later that when she is set up with a date, the gentleman doesn't read. Of course, books are totally awesome! thinks young Beth, Abby's preteen daughter. Meanwhile, the chatty e-mailed correspondence, something like the letters in 84 Charing Cross Road, has become personal and friendly. On the tiny Scottish island of Kinlossay, which has one hotel, Cameron Innes describes his quiet, idyllic life to the busy lady.
Beth is troubled by school bullies, and I thought Abby took her sweet time asking the girl what caused her teacher to write a less than glowing report. But Abby has the tentative possibility of a future – until she doesn't.
If you have recently lost someone close to your heart, this won't be a good time to pick up THE LITTLE ISLAND SECRET, but you might feel better about it later. I actually got a bit cross with Abby as she thinks at least once a page about a man she barely knew and turns out to have known little about; her life does take a surprising twist, but most people would have accepted the situation and moved on with their lives. Another issue is that we should all know not to trust people we just meet over the internet, and Abby does get told this and would want her daughter to know it too. Emma Davies, the author, makes sure that readers are warned but still tries to have everything work out for the best, because after all, this is a women's fiction and romance story.
The Inner Hebrides? If I were thinking of living there, I'd probably want to live elsewhere during winter. But the scenes we see are basking in good weather, cheerful with tourism, people fed from local offerings, unlike the unhealthy snacks Abby and Beth treat themselves to in the city. Contrasts of scenery and fortunes await in this gentle and occasionally chilling tale of THE LITTLE ISLAND SECRET.
SUMMARY
At the bottom of the meadow is a tiny crescent of beach, and beyond it the wild grey sea. I've pictured this view in my head so many times, and now I'm here, I know it will change everything. The whitewashed cottage with a peeling green painted door to my right must be his house…
When Abby steps off the ferry and onto the tiny island of Kinlossay, she squeezes her daughter's hand and prays this trip will be the escape they both so desperately need. For now, at least, Beth is safe from the bullies making her life a misery, and perhaps Abby might find out more about the mysterious man behind the letters she's been receiving…

Cameron first got in touch to see if Abby's shop stocked his favourite book. And has written every day since to tell her of his life on his rugged little island, where buttercups dance on rolling fields and the sky never stops moving. The weekend he once came to visit her - singing with Beth in the kitchen, kissing Abby's lips so tenderly - is a memory she will treasure forever. But then, one day, the messages stopped. Abby received the heartbreaking news that Cameron had passed away.

As she watches her daughter run laughing along the windswept beaches he described so perfectly, Abby wonders if this goodbye trip could also be a new beginning. But then she sees a face across the street that she recognises instantly, and her heart shatters. If Cameron is dead, who is this man? What devastating secrets has this little island been keeping? The truth will change Abby and her daughter's life forever – but only if they let it…
---
What do you think about this review?
Comments
No comments posted.

Registered users may leave comments.
Log in or register now!