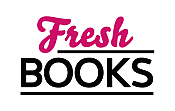 Best reads for September
"The lady values her independence - but time is running out"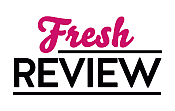 Reviewed by Clare O'Beara
Posted September 9, 2021

Romance Contemporary | Romance Western
Megan Forrester turns out to be her own worst enemy – almost – in this contemporary Western romance. As I was a horse trainer myself, the title and splendid cover picture drew me to the read. THE HORSE TRAINER'S SECRET by Allison Leigh is a richly imagined summer in Wyoming, full of capable, caring people who work hard for a living.
Nick Ventura met an intriguing horse trainer and enjoyed a night that he personally found unforgettable. But Megan didn't return his calls, and two months later, it happens that Nick is the architect on the same project as Megan. A Wyoming ranch is being given a new purpose as a guest ranch, owned by April Dalloway, Megan's friend, and April's husband Jed. This means new buildings, including a modern horse barn, and new stock. Megan has to work with Nick, which she finds hugely embarrassing. She still thinks he's dangerously attractive, but she's in shock from learning that she is expecting a baby. And she doesn't know how to tell Nick.
Megan, we learn, was raised by her grandmother, and doesn't place any trust in men. She isn't good at judging reliability. However, we can start to judge Nick by his actions, the dedication not to his job alone but also to his crew, the horses he rides, and his kind attentions towards Megan. I think the reason young people enter into brief relationships is so that they learn to discern what kind of person, and relationship, will serve them in the long run.
'Return To The Double C' is a series about small-town life which may be slightly romanticised – I read a thriller set in Wyoming in which the pawnshop held a large variety of firearms, but nobody here in Weaver carries anything more dangerous than hot coffee. For me, the main draw, horses, proved extremely enjoyable, because the ranch is adopting stock from a horse rescue barn, and Megan volunteers time there, gentling shy and surly horses so they can be adopted. Other than horses, I have to say, there's a good many mentions of pizza, so you could well feel hungry while reading.
Allison Leigh has created a fine mix of characters and attitudes, in a gorgeous setting. Who wouldn't want to go to this new resort and enjoy a break? I shall hope to return to the series while the building work continues, and wander again through the mountain pastures of wildflowers, streams, and clean air. THE HORSE TRAINER'S SECRET keeps a few people guessing, but even this independent lady trainer needs to trust her friends.
SUMMARY
In New York Times bestselling author Allison Leigh's latest book in the Return to the Double C miniseries, she wants to trust him, but can she trust herself to let him in?

Could she finally fall in love…
With her baby's father?

When Megan Forrester succumbs to one remarkable night with Nick Ventura and finds herself pregnant, the fiercely independent horse trainer resolves to raise the baby herself. But when Nick becomes the architect on a ramshackle Wyoming ranch Megan's helping friends turn into a guest resort, that resolve soon weakens. After all, Nick's the total package—gorgeous, capable and persistent. Not to mention the father of her child! If only she could tell him…
---
What do you think about this review?
Comments
No comments posted.

Registered users may leave comments.
Log in or register now!