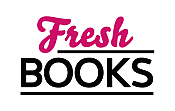 November's best reads...
"Garber brings the same magic to the table with Once Upon a Broken Heart that she did with Caraval."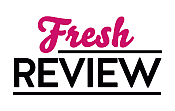 Reviewed by Angie Elle
Posted September 4, 2021

Once Upon a Broken Heart by Stephanie Garber is a spinoff from her first series, Caraval, featuring fan favorite The Jack of Hearts. If you've read the series, you probably fell for him the moment he hit the page. This story is told from the point of view of Evangeline Fox, our heroine. Evangeline is a wonderful character. She cared deeply for people, she adored her parents' love story, and she made (most of the time) smart choices. She was a heroine I really enjoyed reading about. She really loved to see the best in people, and I feel like her character was strong enough to match Jacks, the character I already loved. It's fair to say that I've been lusting for Jacks' story since he was introduced in the Caraval series. Any time you have a male character shrouded in mystery, I'm hooked. I'm happy to inform readers that the mystery of Jacks' character continues in Once Upon a Broken Heart. There's just something about a story when an author takes a character you're not even sure you like and makes you adore them that is so memorable. Needless to say, Jacks is not a likeable character, necessarily. You never know if he's telling the truth and, as a Fate, he will make deals with you and use his powers to get exactly what he wants but you'll never know just what that is.
I found this story to be so adventurous and exciting. Like Scarlett and Donatella from Caraval, Evangeline and Marisol leave their home and go in search of adventure. When they get to "the North," they find it! The descriptions in this book are so lush, just as I've come to expect from this author. It makes the setting come alive in my mind, and the detail that goes into what they wear is so stunning that it adds another layer to the story. And the writing! It's so lyrical and beautiful, the comparisons so unique. The chemistry between Evangeline and Jacks is present from the first moment they meet, and it rarely lets up. Though things spark for different reasons throughout this story, and it makes it so fun to see what will happen next. I loved Jacks' nickname for Evangeline, and even better, there's still so much mystery surrounding him. I can't wait to learn more about Jacks, but I love that we're getting it little by little.
There were a lot of secondary characters in this book, but there were two standouts for me - Evangeline's stepsister, Marisol, who accompanied her to the North is the first. Their relationship is very different from Scarlett and Donatella's, and even the mystery between Evangeline and Marisol was gripping. The second standouts for me, and quite a surprise, really, were 'the vampires.' You won't get your modern day romanticized vampires here. These ones are out for blood and will have your heart pounding. I am desperately hoping to see them again!
I had lots of theories throughout this story, but I don't think a single one of them panned out. And in the end, I was left with more questions than answers, ensuring that I will be picking up the sequel to Once Upon a Broken Heart. I just can't get enough of Evangeline and Jacks!
SUMMARY
Once Upon a Broken Heart marks the launch of a new series about love, curses, and the lengths that people will go to for happily ever after from Stephanie Garber, the #1 New York Times bestselling author of Caraval

For as long as she can remember, Evangeline Fox has believed in true love and happy endings…until she learns that the love of her life will marry another.

Desperate to stop the wedding and to heal her wounded heart, Evangeline strikes a deal with the charismatic, but wicked, Prince of Hearts. In exchange for his help, he asks for three kisses, to be given at the time and place of his choosing.

But after Evangeline's first promised kiss, she learns that bargaining with an immortal is a dangerous game — and that the Prince of Hearts wants far more from her than she'd pledged. He has plans for Evangeline, plans that will either end in the greatest happily ever after, or the most exquisite tragedy...
---
What do you think about this review?
Comments
No comments posted.

Registered users may leave comments.
Log in or register now!