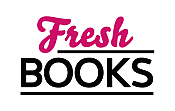 Best reads for September
"A Witchy Whodunit!"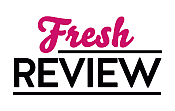 Reviewed by Alison Ellis
Posted September 2, 2021

Mystery Cozy | Mystery Paranormal
Josie Way is finding her footing in Wilfred, Oregon as the town's new librarian and coming to terms with the fact that she is a witch. Poring through some of the letters her grandmother left her full of lessons is helping, but she still has a lot to learn. Luckily the very handsome Sam Wilfred is rumored to be coming back to town for good. Not so lucky for Josie, because Sam's soon-to-be ex-wife, Fiona, and newborn baby are also the newest residents of Wilfred. When Fiona goes missing, Josie puts aside her not-so-subtle feelings for Sam and does all she can to help find Fiona since Sam is the prime suspect in her disappearance. When the architect of the new retreat center is found dead, the town goes on high alert. Who is foiling the plans for the retreat center? Is Fiona behind it for financial gain in her divorce? Is someone in town protecting the town's simplicity and throwing a wrench in the retreat center being built? Or is it something beyond a mere mortal's power to change? Josie is about to find out if it's the last thing she does.
SEVEN-YEAR WITCH by Angela M. Sanders is the perfect blend of paranormal and cozy mystery. What I love about the Witch Way Librarian Mystery series is the main setting, the town library. It is an old house transformed into a library and it offers that unique cozy feel to this series. This is book two of this series and the characters are all developing nicely. Nothing is too rushed, nor too slow. It's fun getting to know the townsfolk and see how their characters continue to develop. The plot of this installment was fun and evenly paced. It's interesting to see Josie come into her witchy powers with the help of her grandmother's letters. As she navigates that process, she also has her familiar, the library cat, that helps her along the way.
SEVEN-YEAR WITCH is the perfect cozy for fans of the paranormal genre as well as those readers who love a cozy with a library setting. As mentioned, this is book two of the Witch Way Librarian Mystery series, but it can be read as a standalone. I would recommend starting at book one to get the full grasp of Josie's journey.
SUMMARY
Finding your feet in a new job isn't always easy. That goes double for Josie Way, who's settling in as Wilfred, Oregon's, new librarian—and has just discovered she's a witch. But will her fledgling powers be enough to save her from a spell of murder?

While Josie develops her witchcraft with the help of letters left by her grandmother, there are other changes happening in her new hometown. A retreat center is being built at the old mill site, and rumor has it that the location is cursed. That piques Josie's interest almost as much as Sam Wilfred, handsome FBI agent and descendent of the town's founder . . .

When Sam's soon-to-be ex-wife, Fiona, goes missing at the same time that a bloodied weapon is found, Josie enlists her witchy insight, and her cat familiar, to clear Sam's name. But then the mill project's architect is found dead, and it's clear that someone has been drawing up a vicious plan. Now Josie will have to divine her way out of fatal mischief, before this deadly trouble turns
double . . .

---
What do you think about this review?
Comments
No comments posted.

Registered users may leave comments.
Log in or register now!