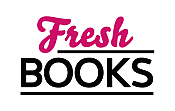 October ushers in great books with holiday themes!
"Back to Your Roots"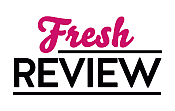 Reviewed by Jennifer Rummel
Posted September 2, 2021

Multicultural Asian | Romance Contemporary | Women's Fiction
Hara's never felt comfortable in her own skin. As an adopted Korean child, she was always asked about her home. But she never wanted to learn about the Korean culture. She can't speak the language and doesn't understand the customs.
When her adoptive father dies, she's at a loss. Out of the blue, she receives an email for a DNA match after she attempted to learn more about her family. Without making a big plan, she takes vacation time and travels to Seoul.
She's hoping to meet her biological father and ask him questions. But she never gets the chance. He dies before she arrives. In her first few days, she attends his funeral. Hara believes her understanding of family to be at an impasse. However, in her father's belongings, she finds photographs of five women. Could one of these be her mother? Could she finally have answers about her life?
When she finds those answers; her whole world turns upside down. Will Hara find peace?
HEART AND SEOUL by Jen Frederick ends a little abruptly leaving questions unanswered, but there is a sequel, SEOULMATES, coming early next year. Readers will enjoy Hara's fish out of water moments in Seoul and root for her while she finds her footing. The setting and the food descriptions shine through the story, while readers learn more about Korean culture along with Hara. This book tackles heavy topics: cultural identity, grief, adoption, betrayal, and secrets. However, it weaves through enough food descriptions, settings, and funny moments so the book isn't dark and dreary because of its subject matter.
*While this book is packaged as a romance, it is not. There is no Happily Ever After.
SUMMARY
From USA Today bestselling author Jen Frederick comes a heart-wrenching yet hopeful romance that shows that the price of belonging is often steeper than expected.

As a Korean adoptee, Hara Wilson doesn't need anyone telling her she looks different from her white parents. She knows. Every time Hara looks in the mirror, she's reminded that she doesn't look like anyone else in her family—not her loving mother, Ellen; not her jerk of a father, Pat; and certainly not like Pat's new wife and new "real" son.

At the age of twenty-five, she thought she had come to terms with it all, but when her father suddenly dies, an offhand comment at his funeral triggers an identity crisis that has her running off to Seoul in search of her roots.

What Hara finds there has all the makings of a classic K-drama: a tall, mysterious stranger who greets her at the airport, spontaneous adventures across the city, and a mess of familial ties, along with a red string of destiny that winds its way around her, heart and soul. Hara goes to Korea looking for answers, but what she gets instead is love—a forbidden love that will either welcome Hara home…or destroy her chance of finding one.
---
What do you think about this review?
Comments
No comments posted.

Registered users may leave comments.
Log in or register now!