"A lady from Dallas makes a friend in McKenna Springs, Texas"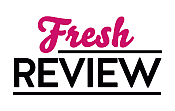 Reviewed by Clare O'Beara
Posted August 14, 2021

Laurie Wilkes is a teacher who, with her son TJ, is spending summer running a general store in McKenna Springs, Texas. She's from Dallas, just helping her grandfather who is travelling. But what she should be doing, I think, is buying new equipment, and she doesn't, so she falls off an ancient ladder reaching for canned goods. I take ladders seriously!
THE BRONC RIDER TAKES A FALL refers to Trey Tremayne, who happens to break Laurie's fall. She has to apologise - then he wants to ask her out. She recognises him as a world champion bronc rider but also from high school, while he doesn't immediately know Laurie, who was studious. This book is one of the Tremaynes of Texas series about a family who has many business interests and runs a ranch for rodeo stock. Laurie doesn't trust fickle rodeo cowboys who chase the next buckle bunny. But her kid, TJ, would love to go fishing and Trey just happens to offer to take him. Without a father, since Laurie is a widow, the boy needs someone as a male role model. Reluctantly Laurie agrees they can all go fishing, and that starts a lot of fun.
Laurie strikes me as highly protective of her son, probably because she now comes from the big city. She also is shown later to have a good reason for concern around strangers. We can admire the way the writer takes TJ's feelings and worries into account. He's a smart lad, nearly eight, looking for a hero but not going to mess his mom around for anyone.
While I don't doubt Laurie is a great catch for any intelligent man, I did wonder why Trey would be keen to bring a non-rural lady to a ranching family. He's away on the rodeo circuit a lot – some cowboys bring families in RVs but some don't – and his sister raises bucking bulls. Other romances show that city girls sitting on a ranch sometimes get so bored, they leave. Trey thinks she'd be a great fit with a rodeo school he intends to establish. Laurie would have everything to learn – of course, that would keep her busy. Probably the best written part of the story is a strand of great tension. The stress starts gradually and piles higher.
Laurie is not badly off as far as we know, unless she has student debt, but this story still feels like a Cinderella tale, even fitting the disappearance at a party, because suddenly Trey's family turns out to have the kind of wealth that puts a private jet at his disposal. I often think a private jet is a device that's a cheat, since it enables people to solve problems rather quickly and easily. I expect author Debra Holt had introduced the jet in previous stories, which I have yet to read, and probably some families of this wide landscape do keep a jet. The Tremaynes sound like good people, and I would love to read more about Tori the bull-raiser. THE BRONC RIDER TAKES A FALL should have more horses in it with a name like that, is my only criticism. Enjoy!
SUMMARY
He's about to take the toughest ride of his life. Will it end in the hardest fall?

Trey Tremayne, world champion bronc rider, is on track to win another championship title when an injury sidelines him. Healing privately at a friend's cabin and determined to qualify for the finals, Trey is pleased when a beautiful woman literally falls into his arms at the local general store. Maybe a little flirtation will distract him from his troubles, but Laurie is anything but short-term or casual, and Trey immediately realizes he's out of his depth.

School teacher and single mom Laurie Wilkes has her feet planted firmly on the ground. She will not be swayed by a handsome, sexy bull rider who has given her son a serious case of hero worship and makes her feel fully alive for the first time in years. He's temporary and definitely not a man to take seriously—but her feelings aren't casual.

She isn't his type, and he's certainly not hers. So why do they feel like a perfect match?
Excerpt
"Who neesds a man? I can do this just fine. Just a little more this way maybe—and…" The shriek came next as the stepladder wobbled. There was a creaking sound, and the stepladder went backward while Laurie Wilkes went forward, her hands grabbing handfuls of empty air as she tried to stop her freefall. The ivy planter she was in the process of trying to balance on the shelf above her head was launched sideways from its precarious perch.
Trey Tremayne moved quickly from his stance in the doorway of the general store. His arms shot out on reflex to break the woman's fall, but his foot encountered the moisture from the overturned ivy at the same time. He did manage to grab the woman around the waist just before he ended up on his backside, his body effectively breaking her fall on the hard wooden flooring. The air went out of his lungs and stars shot across eyelids squeezed shut as sudden
shafts of pain shot throughout his body, particularly where his head met the immovable floor. The old ticking clock on the wall counted the beats of silence that followed all the
commotion.
"Oh no! I'm so very…" Laurie began her apology once the shock had worn off enough, trying not to inflict more damage than she already had on the prone male beneath her. She planted her palms on either side of the man's head, attempting to leverage herself up a bit. Eyes widened in horror as she noted the unmistakable familiar prone figure. "Oh no, help, someone—help!" She screamed out the last words while she tried to scramble up, but two strong hands at her waist locked her in place.
"Lady, I'm not dead…yet." The deep voice halted her movements in a heartbeat. "Although, I may have some serious damage below the belt if you don't watch what your knee is doing right now. And no need to scream the place down."
"Thank heavens, you're okay." Laurie breathed in relief just before her eyes widened with some unknown emotion. Then he saw a crimson stain put color in the fair skin of her cheeks as comprehension dawned on her at his words. She immediately stilled as if she were on a tightrope and too afraid to move in either direction. He'd laugh at the whole scenario if his head wasn't hurting and his already injured side wasn't in a slow burn.
"I'll raise you up, and you can get to your knees— carefully—and then push up from there. Count of three."
It worked and she was on her feet in a flash. "Here, let me help." She stepped forward, her hand outstretched.
Seriously? For a moment, Trey considered ignoring it. But his ingrained manners got the best of him. His large palm swallowed hers, and she added her other hand on top and put great effort in helping him off the floor. For a petite female, she did have some power in that grip. Once on his feet, he noted she came just to his shoulder. He liked his women taller… and blond…hair long, well-endowed body. It was hard to gauge her hair as it was platted into one long braid and wound around the crown of her head and fastened. It was the color of cinnamon with maybe some streaks of lighter color visible on her forehead. The loose shirt she wore did little to attract attention from the opposite sex. Although when she had landed on him, and he could breathe again, his hands had registered some nice curves on the periphery of his pain.
Brown-eyed females were normally his favorite but her eyes were a deep blue-green color with some tiny gold flecks…most odd, but in an appealing sort of way. Trey also knew false lashes when he saw them. Hers were definitely the real thing. A dusting of light freckles lay on the bridge of her pert nose. And there was an interesting petite indentation on her chin about the perfect size for a thumb to rest.
His gaze next landed on the graceful, bow-shaped mouth with its slightly fuller bottom lip—which she seemed to have a nervous habit of nipping with her teeth, as she was doing at the moment. A sudden urge shot through him to see if it was as soft as it looked. Hold on. Had he hit his head harder than he thought? Because that sort of thinking came with a huge "Danger" sign flashing in his brain. He was on a medical sabbatical and that included from women, too.
"Are you okay? I'm sorry I fell on you. That ladder…"
"Should be thrown out," he interjected. "It's old and obviously unstable. What made you climb it? You should have known better."
Those eyes blinked a couple of times and then slowly narrowed on him. Her hands returned to her sides— something which he was more aware of than he cared to admit.
"My grandfather has used it just fine for years. I didn't see any harm in continuing its use. As I said, I am…"
"Are you serious?!" His eyes weren't on her; they were glued to the floor.
Her gaze followed his. Hands flew to her face, and she took a quick couple of steps backward, the sudden intake of her breath loud enough for anyone to hear. The cowboy slowly bent and retrieved the cream Stetson from the floor where she had just been standing directly on its crown…damp soil from the planter being ground in quite well by her sneakers.
His ability to hold his temper was something Trey was quite proud of as he had matured over the years. However, he was hanging on the edge of maintaining that record just in the space of a handful of minutes since coming upon the female in front of him—frozen in wide-eyed horror at the battered and no longer pristine hat he held in his hands.
"I'm so very sorry…again. Can it be fixed? I'll replace it."
"It was brand-new. It was also a gift from my sister."
"I would say the 's' word again if it would do any good, but it seems I just keep repeating it." Her voice trailed off. "Was there something I could help you with? You were coming into the store for some reason."
---
What do you think about this review?
Comments
No comments posted.

Registered users may leave comments.
Log in or register now!