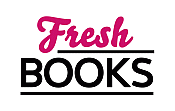 Hot Hot reads in August
"A bittersweet read of rebellion and freedom"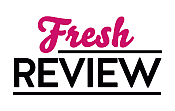 Reviewed by Clare O'Beara
Posted August 14, 2021

Multicultural African-American | Women's Fiction Historical | Romance Historical
This lengthy, almost epic, novel begins with a five year old girl, Dolly, hiding in a small hut with her mom as a revolution is swelling, fought and brutally put down. The Caribbean island of Montserrat is only the first setting for the true story of an ISLAND QUEEN. Dorothy Kirwan Thomas is next shown to us as a mature, wealthy lady, sipping from the best cups while she arranges to have her granddaughter schooled in England.
The daughter of an often absent Irish planter and a slave mother, Dolly learned fast about hard work. She didn't have to labour in the harsh sugarcane plantation, but women had to work around houses and that brought her to the attention of her new master, John Coseveldt Cells. The accepted style of living was that the men had a family in Europe and another, unacknowledged, family in the West Indies. The eighteenth century shows us changes of colonial rulers, from French to Dutch to British, and Dolly could not depend on any man. A cruel, resentful half-brother Nicholas caused her to flee with her younger sister to Demerara, another sugar plantation.
I enjoy seeing the ordinary lives of the women; milliners, market stall holders, embroiderers and pot makers. They were able to earn, so they might hope to buy their freedom one day. We are shown the process, written documents, legal witnesses of standing, agreement of the fee, and the fact that Dolly had to prove she was spending her own money, not a loan – as the loaner of money would then own the person she was trying to free. The price was called manumission, but the slaves spoke of it as paying their ransom. Dolly had to develop proper businesses, starting with trading handmade goods and moving on to training domestic staff, because her family kept increasing, and she wanted to free everyone, including her mother. I have to wonder why nobody else was contributing, as that would have sped up the process.
We also visit Dominica and Barbados, revolution seldom far away during the eighteenth century. The turmoil of the West Indies is not often described in historical novels, but thanks to the real-life story of Dorothy Kirwan Thomas, as told by Vanessa Riley, I have a much better understanding. Even when she travels to England, as a business woman, Dolly is not able to stop fighting. The new overlords want to impose a tax on free women of colour, which just seems like resentment and greed to me. ISLAND QUEEN is fascinating reading and combines history, geography and personality in one great big bittersweet book.
SUMMARY
A remarkable, sweeping historical novel based on the incredible true life story of Dorothy Kirwan Thomas, a free woman of color who rose from slavery to become one of the wealthiest and most powerful landowners in the colonial West Indies.

Born into slavery on the tiny Caribbean island of Monserrat, Doll bought her freedom—and that of her sister and her mother—from her Irish planter father and built a legacy of wealth and power as an entrepreneur, merchant, hotelier, and planter that extended from the marketplaces and sugar plantations of Dominica and Barbados to a glittering luxury hotel in Demerara on the South American continent.
Vanessa Riley's novel brings Doll to vivid life as she rises above the harsh realities of slavery and colonialism by working the system and leveraging the competing attentions of the men in her life: a restless shipping merchant, Joseph Thomas; a wealthy planter hiding a secret, John Coseveldt Cells; and a roguish naval captain who will later become King William IV of England.
From the bustling port cities of the West Indies to the forbidding drawing rooms of London's elite, Island Queen is a sweeping epic of an adventurer and a survivor who answered to no one but herself as she rose to power and autonomy against all odds, defying rigid eighteenth-century morality and the oppression of women as well as people of color. It is an unforgettable portrait of a true larger-than-life woman who made her mark on history.
---
What do you think about this review?
Comments
No comments posted.

Registered users may leave comments.
Log in or register now!