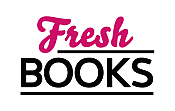 Best reads for September
"An Entertaining Cold Case Mystery"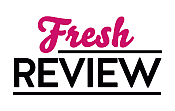 Reviewed by Alison Ellis
Posted July 26, 2021

Mystery Book Lover | Mystery Amateur Sleuth | Mystery Cozy
Mikki Lincoln is shocked to learn that she has inherited a country home estate from a dear friend of her mother's. Her inheritance comes with stipulations. Find the family diaries, edit them, and have them published in a month's time. This seems like a fairly simple task, but it ends up being any but. On her first visit to the farm, escorted by the attorney representing the deceased, Mikki walks into a time capsule. Nothing in the house has changed since the 1950s. In fact, it's as if the residents just decided to walk away one day and never look back. Clothes, bathroom items, pictures…they are all left as some sort of shrine to that mysterious day years ago. After some research, Mikki discovers that the stepmother of her mother's friend, was murdered in that house decades before and the case is still unsolved. Now Mikki is determined to find those diaries and see what she can discover. With the help of her retired librarian friend Darlene, Mikki is on the hunt for the answers to a decade's old mystery. However, it appears someone will go to any lengths to keep that case cold, even forever silencing Mikki.
MURDER, SHE EDITED is a slower-paced whodunit that will keep readers guessing until the scandalous end. I love the Jessica Fletcher feel to this series. Mikki is in her 70s, retired from teaching, widowed, and making ends meet with her at-home editing business. She moved back to her small New York hometown after her husband passed away and is reconnecting with old friends and has discovered new family, who each have their own story to tell.
Although the story was a little slower paced than I normally would like to read, but it was still intriguing. The cold case plot in this series was captivating and fans of any cold case story will love MURDER, SHE EDITED. The search for the diaries seemed to take up a lot of time and seemed to be a bit drawn out at times. Once the diaries were found, the action picked up and pieces of the puzzle started falling into place. I wouldn't say the slower process is necessarily a bad thing, but readers do need to be aware that this isn't an action packed, full of drama, type of series as we are dealing with a septuagenarian protagonist.
Overall, I enjoyed MURDER, SHE EDITED. This is the fourth book in the Deadly Edits mystery series and I'm looking forward to seeing what Mikki gets herself into next. On a side note, the covers of these books make this series a keeper on my bookshelves. They are beautifully done and worth noting.
SUMMARY
The bestselling author of the Liss MacCrimmon mysteries continues her new booklovers mystery series featuring freelance editor Mikki Lincoln and her keen-eyed cat Calpurnia.

When Mikki inherits a nearby farm from a woman she hasn't seen in two decades, the unexpected arrangement comes with a big catch: forgotten diaries hidden in the neglected house must be recovered, edited, and published across the internet within one month. The lonely locale is like an untouched time capsule from the 1950s, and it was left behind for good reason

While searching for the mysterious memoirs and clues about the former owners, Mikki discovers that the once peaceful place was punctuated by an unsolved homicide and other rumored crimes. Worse, suspicious activity in the creepy, dilapidated barn suggests it really hasn't been abandoned at all . . .

In a remote farmhouse with only her observant calico cat, Calpurnia, keeping her company, Mikki must swiftly crack an eerie cold case from the past and stop a clever culprit from leaving red markups on anything other than pages of revised copy . . .

---
What do you think about this review?
Comments
No comments posted.

Registered users may leave comments.
Log in or register now!