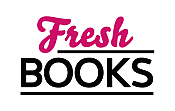 August reads to excite you
"A Strong Start to a New Cozy Mystery Series!"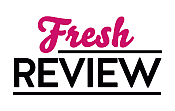 Reviewed by Alison Ellis
Posted July 22, 2021

Artist Miranda Trent has left New York City and settled into her inherited farmhouse in scenic Kentucky. Located in the Daniel Boone National Forest, it is the perfect location for her new Paint and Shine business. Locals and tourists alike can hike the trails with Miranda, paint a scenic picture, and head back to Miranda's farmhouse for an authentic local meal, with an added moonshine pairing experience. One stipulation of her inheritance from her Uncle Gene is that she must establish a moonshine business on a strict timetable. Going against the locals who have a strong distaste, not only for moonshine, but alcohol in general, is a steep hill to climb, but Miranda knows she can win over the locals and honor her uncle's wishes and make his homestead her own.
Her first group of tourists/artists have had a great experience hiking and painting and learning the lay of the land from local Ranger, Austin, and now they are ready for a homecooked meal from none other than the best cook this part of Kentucky has ever seen. But the cook is found dead in Miranda's kitchen with her own chef's knife used as the murder weapon. It's no secret she and Miranda quarreled over her serving moonshine, and that fact puts her square in the sights of law enforcement as their prime suspect. Will Miranda be able to clear her name or will her new adventure end with a stay in the local jailhouse?
STILL KNIFE PAINTING is a strong start to the new Paint and Shine series by Cheryl Hollon. I love the down-home feel of this setting. The beautiful scenery of the Appalachian Mountains, the simplicity of life there, and the strong ties to neighbors who watch out for each other, instantly will make readers feel right at home. Miranda's a strong lead character, and I look forward to getting to know her better in future books. Supporting characters, from Ranger Austin, to the sheriff and his wife the coroner, to various locals, all offer a unique perspective to the storyline. The plot of STILL KNIFE PAINTING was well-paced and blended in some historical aspects. Without giving too much away, I did think the author did this gracefully and in a dignified manner. There were a lot of twists and turns that will keep readers guessing until the shocking end.
Overall, I really enjoyed this first book in the Paint and Shine Mystery series. Book two, DRAW AND ORDER, is out now and next up on my reading list. Join me and grab up these titles and let's take a trip to the Appalachian Mountains and see what Miranda gets herself into next.
SUMMARY
Miranda Trent has set up a sweet life in a scenic corner of Appalachia--until she stumbles across the trail of a killer . . .

After inheriting her uncle's Red River Gorge homestead in Eastern Kentucky--smack dab in the middle of the Daniel Boone National Forest--Miranda comes up with a perfect business plan for summer tourists: pairing outdoor painting classes with sips of local moonshine, followed by a mouthwatering sampler of the best in southern cooking.

To Miranda's delight, Paint & Shine is a total success--until someone kills the cook. As the town's outsider, suspicion naturally falls on Miranda. Murdering the best biscuit baker of Red River Gorge is a high crime in these parts. Miranda will have to prove her innocence before she's moved from farmhouse to jail cell faster than she can say "white lightning" . . .
---
What do you think about this review?
Comments
No comments posted.

Registered users may leave comments.
Log in or register now!