"Another winner for Jasmine Guillory"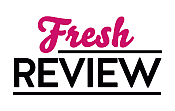 Reviewed by Jennifer Rummel
Posted July 22, 2021

Multicultural Romance | Romance Contemporary
Ben's lucky break happens when his co-workers get stuck in an airport and he is allowed to pitch the advertising campaign he created. He never expected the talent to appear at the meeting. But actress Anna Gardiner does the unexpected. At first, Ben's nervous, but soon he blocks everyone else out. He talks to her as if she were normal and not a celebrity.
Anna appreciates this and requests Ben to lead the ad campaign. Soon, they're working together and getting to know each other. They're both attracted to each other, but the job comes first.
Anna has plans for her career – big plans. After a road trip together, they cross the line from friendship to something more. Anna's family emergency leads them to share details about their lives that they've never told anyone else and this brings them close together.
Then Anna's manager comes up with the perfect plan for Anna. Fake dating Ben could catapult her into the spotlight and thus secure the role she's dying to nab. Ben isn't sure he's interested in fake dating, but he also isn't ready to say goodbye when the ad campaign wraps. He finds himself in Hollywood, learning the ropes about celebrity life and the paparazzi. But their fake dating relationship has a firm end date.
Neither Ben nor Anna is sure what to do when the deadline passes – could they have their own Happily Ever After?
WHILE WE WERE DATING is a delightful ending to Jasmine Guillory's Wedding Date series. While this can be read as a standalone novel, characters from other books appear, creating a deeper reading experience if you've read the series. Ben and Anna have great banter and chemistry. Of course, there are a few foodie moments. There are honest reveals about body issues, racism, mental health concerns, and talking with therapists. Anna's determination to follow her dreams and not take no for an answer is inspiring. Ben and Anna might just be the best couple of this series – but it's very hard to pick a favorite.
SUMMARY
Two people realize that it's no longer an act when they veer off-script in this sizzling romantic comedy by New York Times bestselling author Jasmine Guillory.

Ben Stephens has never bothered with serious relationships. He has plenty of casual dates to keep him busy, family drama he's trying to ignore and his advertising job to focus on. When Ben lands a huge ad campaign featuring movie star, Anna Gardiner, however, it's hard to keep it purely professional. Anna is not just gorgeous and sexy, she's also down to earth and considerate, and he can't help flirting a little…

Anna Gardiner is on a mission: to make herself a household name, and this ad campaign will be a great distraction while she waits to hear if she's booked her next movie. However, she didn't expect Ben Stephens to be her biggest distraction. She knows mixing business with pleasure never works out, but why not indulge in a harmless flirtation?

But their light-hearted banter takes a turn for the serious when Ben helps Anna in a family emergency, and they reveal truths about themselves to each other, truths they've barely shared with those closest to them.

When the opportunity comes to turn their real-life fling into something more for the Hollywood spotlight, will Ben be content to play the background role in Anna's life and leave when the cameras stop rolling? Or could he be the leading man she needs to craft their own Hollywood ending?
---
What do you think about this review?
Comments
No comments posted.

Registered users may leave comments.
Log in or register now!