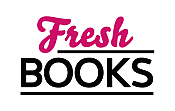 August reads to excite you
"Absolutely delicious!"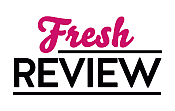 Reviewed by Angie Elle
Posted July 22, 2021

FOR YOUR OWN GOOD by Samantha Downing is the story of a bunch of people doing what they think is right in the most terrible of ways. And damn if I didn't eat up every word of this book! There were many points of view, but I was never confused about who was who, and I enjoyed every one of them. We have Teddy, the teacher who is just looking out "for your own good;" Frank, the spiritual teacher who is pure of heart and wants the best for the kids; Sandra, the teacher so wrapped up in herself, but convinced she's worried about everyone else, and a whole host of other fun characters.
There was so much going on in this book - so many motives, so many crimes, so many grudges. This book veers into dark academia territory (lightly, I'd say) and it was definitely one of the funnier ones I've read. The funny thing about this book is that almost everyone has their own brand of morality, but it seems no one is on quite the right track. I thought the pacing was stellar; that giddy feeling I get when I first start a book lasted all the way through, and I think that was, in large part, due to all of the points of view. When one stopped, I couldn't wait to get back to it, even while I was enjoying the point of view I was in.
I found this book to be thrilling, but not in the traditional way. It was definitely on the edge of your seat, but it wasn't necessarily suspenseful or mysterious. It was, however, incredibly exciting, and that was the thrill of the book for me.
FOR YOUR OWN GOOD will keep surprising you until the very end, and you'll be thinking of it for days after you've finished. I can't recommend it enough.
SUMMARY
SOME LESSONS CAN BE DEADLY...

No one writes psychological thrillers like Samantha Downing, the double Sunday Times bestselling author of My Lovely Wife and He Started It

Teddy Crutcher has just won Teacher of the Year at the prestigious Belmont Academy, home exclusively to the brightest and the best.

He says his wife couldn't be more proud - though no one has seen her in a while.

He's deeply committed to improving his students. And well aware which ones need improving.

And all he wants is for his colleagues - and the endlessly interfering parents - to stay out of his way.

Oddly, not everyone agrees that Teddy has their best interests at heart.

But will that change when someone receives a lesson to die for...?


---
What do you think about this review?
Comments
No comments posted.

Registered users may leave comments.
Log in or register now!