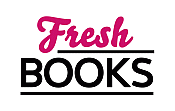 Fall into October Best Books
"A strong entry in the Booktown Mystery series..."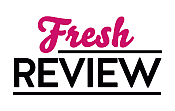 Reviewed by Ruth Castleberry
Posted July 18, 2021

Mystery Cozy | Mystery Private Eye
Lorna Barrett stirs things up quite a bit in this 15th Booktown Mystery. The story opens as Tricia Miles and Police Chief Grant Baker witness a big white pickup truck run down Marshall Cambridge after both men propose to Tricia within 15 minutes of each other. When police discover Marshall is Eugene Chandler, and in Witness Protection, Tricia feels betrayed since he never told her, even when proposing.
While Tricia wants to find out who killed Marshall, she is up to the neck with other obligations, including helping her sister Angelica, recovering from foot surgery, and working with the Chamber of Commerce to recruit someone to fill the vacant Chamber Presidency position. As if life weren't complicated enough, Becca Chandler walks into Tricia's bookstore, Haven't Got a Clue, and introduces herself as Marshall's ex-wife. Becca is a 'world-famous tennis player,' now retired, and the executor of Marshall's estate.
The next event that overwhelms Tricia is a fire that destroys her nephew's home, displacing Antonio, his pregnant wife Ginny, and their daughter, Sofia, especially since the fire is declared arson set by persons unknown. Chief Baker poses the question, "who's got it in for" your family? He speculates that Tricia's murdered boyfriend, her close call with a vehicle and now, and her nephew's home set afire are reasons to cause concern as he reassures her he will protect her.
Ms. Barrett creates an engaging read and carefully plotted mystery while she updates readers with the supporting cast she so carefully develops to support primary characters. These visits to Stoneham are typically heartwarming. However, the resolution to the murder and mayhem in this novel is entirely unexpected and a complete surprise. The title, A Deadly Deletion, is unusually prescient.
SUMMARY
A murder leads to a string of shocking revelations for bookstore owner Tricia Miles in the latest entry to Lorna Barrett's New York Times bestselling Booktown series.

Tricia Miles has just received a second marriage proposal within fifteen minutes. The first was from her friend with benefits, Marshall Chambers, and the second from her ex-lover, police chief Grant Baker. Tricia's got some serious thinking to do.

She's still weighing her options when she hears the sound of an engine roaring down Main Street. It's a big white pickup truck that aims for and hits Marshall as he's walking back to his apartment. Tragically, he's killed, leaving Tricia feeling bereft and guilty. She retreats to her sister, Angelica's, apartment to wait for Baker to update her on what happened. While there, Tricia takes Angelica's dog out for a comfort call behind the building, and the same white pickup roars up the alley and just misses hitting Tricia.

Still shaken by that news, Tricia returns to Haven't Got a Clue and is met by federal marshal Kirby, who tells her that Marshall had been in the Federal Witness Protection Program. Everything Marshall told Tricia was a lie—in particular, that he was a widower. Was his death an act of revenge?

Tricia's on the hunt for a killer, and it seems like she might be next on the list.
---
What do you think about this review?
Comments
No comments posted.

Registered users may leave comments.
Log in or register now!