"Allen's writing is detailed and entertaining!"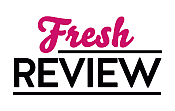 Reviewed by Annie Tegelan
Posted July 18, 2021

THE ROCKY ROAD TO RUIN is my first time reading Meri Allen, but I was so intrigued about a new Cozy Mystery series set in an ice cream shop that I had to try it! This book is set in Penniman, Connecticut and features Riley Rhodes. As a seasoned travel food blogger and librarian at the CIA, she's got a lot of unique skills and connections. She returns home for a funeral and is swarmed with old friends and other more suspicious characters. This is where she decides to take over the ice cream shop that was passed down to her. When strange things begin to happen around her though, she takes it upon herself to try to hunt down a killer.
Since this was my first time reading this author, I had no idea what to expect. First off, I enjoyed the level of detail and description that this book had. There's a good flow to the writing that makes it easy to follow and read. However, I did feel like some elements seemed out of the blue or out of place in this book. It could be that the author was trying to be different, but sometimes I didn't feel like the storyline or characters fit in with everything else. I was also hoping that this book would be a little more sweet and charming than it was because of the ice cream shop theme. Instead, I felt like the focus was placed elsewhere.
Nevertheless, I think this is a nice start to the Ice Cream Shop mystery series and I look forward to reading the other books in this series. Allen's writing is detailed and entertaining so I can't wait to see what else she produces next.
SUMMARY
The first in a refreshingly delicious new cozy series set in an ice cream shop …
Riley Rhodes, travel food blogger and librarian at the CIA, makes a bittersweet return to her childhood home of Penniman, Connecticut – land of dairy farms and covered bridges - for a funeral. Despite the circumstances, Riley's trip home is sprinkled with reunions with old friends, visits to her father's cozy bookshop on the town green, and joyful hours behind the counter at the beloved Udderly Delicious Ice Cream Shop. It feels like a time to help her friend Caroline rebuild after her mother's death, and for Riley to do a bit of her own reflecting after a botched undercover mission in Italy. After all, it's always good to be home.
But Caroline and her brother Mike have to decide what to do with the assets they've inherited – the ice cream shop as well as the farm they grew up on – and they've never seen eye to eye. Trouble begins to swirl as Riley is spooked by reports of a stranger camping behind the farm and by the odd behavior of the shop's mascot, Caroline's snooty Persian, Sprinkles. When Mike turns up dead in the barn the morning after the funeral, the peace and quiet of Penniman seems upended for good. Can Riley find the killer before another body gets scooped?
---
What do you think about this review?
Comments
No comments posted.

Registered users may leave comments.
Log in or register now!