"Modern day retelling of our beloved Austen characters"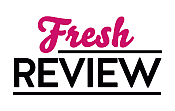 Reviewed by Bharti C
Posted June 24, 2021

Multicultural Indian | Romance Comedy
INCENSE AND SENSIBILITY, part of a series, modern-day retelling of the lives of the siblings from the much-loved Pride and Prejudice.
The siblings in this series, are of the Raje family, royalty in India and a white collar, political family in California. This is the story of the only son, one with the much beloved by the family political career, Yash Raje.
Yash is the beacon of Virtue, sensible, duty-bound good son of the family. Who believes he was born and groomed to bring his family's political aspirations in America to fruition. He lives and breathes politics, serving the people of California and changing their lives for the better.
With a gaggle of siblings and cousins in their joint family, Yash falls for one of his sister's friends, India Dashwood, at another sibling's wedding celebrations. Ironically duty comes calling and for the next decade Yash ignores his personal feelings for India and focusses on politics. Fast forward a decade, a tragic event which Yash just survives. With PTSD from the event, it's India to the rescue, prescribed by his sisters.
Finally, it's time for Yash to bring his trademark sensibility into his personal life by making things right with India. What follows is a personal battle for Yash, India with the remaining fireworks happily supplied by their families.
It was a happy time to be back in the Raje household. I enjoyed and loved Trisha Raje's story and Yash was surprisingly fun too. I could understand, be upset and finally cheer for Yash as I knew exactly what he was going through with the family and siblings pressure.
The family may have settled in America however their Indian joint family dynamic is still strong, alive and kicking ass especially as the siblings came into their own. A series I am most definitely low-key addicted to and look forward to more and more from the Raje siblings.
SUMMARY
The author of Recipe for Persuasion—"not only one of the best but one of the bravest romance novelists working today" (Shelf Awareness)—adds an Indian American twist to Jane Austen's classic Sense and Sensibility in this delightful retelling that is a feast for the senses.
Yash Raje, California's first serious Indian gubernatorial candidate, has always known exactly what he wants—and how to use his privileged background to get it. He attributes his success to a simple mantra: control your feelings and you can control the world.
But when a hate-fueled incident at a rally critically injures his friend, Yash's easy life suddenly feels like a lie, his control an illusion. When he tries to get back on the campaign trail, he blacks out with panic.
Desperate to keep Yash's condition from leaking to the media, his family turns to the one person they trust—his sister's best friend, India Dashwood, California's foremost stress management coach. Raised by a family of yoga teachers, India has helped San Francisco's high strung overachievers for a decade without so much as altering her breath. But this man—with his boundless ambition, simmering intensity, and absolute faith in his political beliefs—is like no other. Yash has spent a lifetime repressing everything to succeed.
Including their one magical night ten years ago—a too brief, too bright passion that if rekindled threatens the life he's crafted for himself. Exposing the secrets might be the only way to save him but it's also guaranteed to destroy the dream he's willingly shouldered for his family and community . . . until now.
---
What do you think about this review?
Comments
No comments posted.

Registered users may leave comments.
Log in or register now!