"THE LAST GOODBYE is a heartwarming tale dealing with the loss of a spouse and finding love again."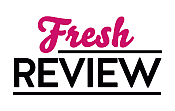 Reviewed by Angie Elle
Posted June 21, 2021

In THE LAST GOODBYE, we're introduced to Anna Barry, a woman who lost her husband three years ago and has just been going through the motions ever since. When Anna calls to hear her husband's voice message for the first time in a long time, she is shocked to find the number is no longer his. And that the person on the other end of the phone understands her grief more than the people she already has in her life. Brody listens to Anna and offers sage advice along with asking thought-provoking questions. And before long, she's opened up to him completely before realizing he's a master at avoiding the questions himself.
At the heart of this book is grief: the expectations that go along with it along with how devastating the process is. There's Anna's mother-in-law, who is just as steeped in her grief as Anna is, her best friend, Gabi, who thinks Anna should be further along in the process than she is, and her parents, who support her unwaveringly. I thought the pacing of this book was very well thought out; it seemed to mimic the grief process itself at points, really taking its time to progress and for Anna to find her footing. It never felt slow to me, just that it was trying to fully flesh out the story that needed to be told. It really was so heartwarming as Anna dealt with her grief. Her knee-jerk reactions when someone was impatient with her were realistic, and Anna's mother-in-law, already hard to get along with, became even more difficult as Anna tried to move on. Though her sister-in-law did end up being a wonderful ally, and in the end, I like how things with the mother-in-law played out.
It was Anna's storyline with Brody that really captured my heart. He was so kind and understanding, so willing to listen to Anna and let her deal with her grief in her own way and at her own pace when others wouldn't. I thought the entire evolution of their relationship was sweet, and I love that they both inspired each other to want to move on and start to really live again. I felt for Anna while she felt like she was betraying her husband even though logically she knew she wasn't. And when Anna's grief came on her like a wave when she thought she had finally moved on, I wanted her to give herself the grace she so desperately needed. This story was handled so well and so realistically; even Brody's issues were handled with care and resolved not because of Anna, but because she inspired him to want to live. It was all just so beautiful.
THE LAST GOODBYE is a story that will stay with me for a long time. I think it gives us all a good lesson to learn when it comes to moving on after a loss.
Audiobook Narration: Antonia Beamish did a fantastic job with this book. I could feel the hopelessness in Anna's voice along with the excitement she finally felt as she moved on with her life. Antonia also captured Brody's aloofness so well. IT was a wonderful job all around, and I'm excited to listen to more from the narrator.
SUMMARY
Poignant, hopeful, and full of emotional power, an unforgettable story in the vein of P.S. I Love You about two people learning to love again after great loss, perfect for fans of Jojo Moyes and Josie Silver.
How can you move on if you can't let go?
Spencer was the love of Anna's life: her husband, her best friend, her rock. She thought their love would last forever.
But three years ago, Spencer was tragically killed in an accident and Anna's world was shattered. How can she ever move on, when she's lost her soulmate?
On New Year's Eve Anna calls Spencer's phone number, just to hear his old voicemail greeting. But to her shock, someone answers…

Brody has inherited Spencer's old number and is the first person who truly understands what Anna's going through. As her and Brody's phone calls become lengthier and more frequent, they begin opening up to each other—and slowly rediscover how to smile, how to laugh, even how to hope.
But Brody hasn't been entirely honest with Anna. Will his secret threaten everything, just as it seems she might find the courage to love again?
---
What do you think about this review?
Comments
No comments posted.

Registered users may leave comments.
Log in or register now!