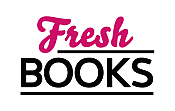 Summer reading in July you need to start
"Quirky and sweet story, perfect for a summer read"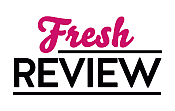 Reviewed by S. Lyn Collins
Posted June 11, 2021

Women's Fiction Southern | Romance
Colleen Oakley sets her THE INVISIBLE HUSBAND OF FRISK ISLAND on a tiny island in the Chesapeake Bay with no cell service or WiFi where nothing different ever happens and everyone is in everyone else's business.
When a young reporter, Anders Caldwell, comes to the island and notices a young widow carrying on as if her husband is still alive, he is intrigued by her actions and those of the islanders in response. He returns weekend after weekend to figure out why and to broadcast it on his podcast back on the mainland. The reader gets to join Anders as he becomes a part of this special community and finds himself along with the answers to his questions.
SUMMARY
Sometimes all you need is one person to really see you.

Piper Parrish's life on Frick Island—a tiny, remote town smack in the middle of the Chesapeake Bay—is nearly perfect. Well, aside from one pesky detail: Her darling husband, Tom, is dead. When Tom's crab boat capsized and his body wasn't recovered, Piper, rocked to the core, did a most peculiar thing: carried on as if her husband was not only still alive, but right there beside her, cooking him breakfast, walking him to the docks each morning, meeting him for their standard Friday night dinner date at the One-Eyed Crab. And what were the townspeople to do but go along with their beloved widowed Piper?

Anders Caldwell's career is not going well. A young ambitious journalist, he'd rather hoped he'd be a national award-winning podcaster by now, rather than writing fluff pieces for a small town newspaper. But when he gets an assignment to travel to the remote Frick Island and cover their boring annual Cake Walk fundraiser, he stumbles upon a much more fascinating tale: an entire town pretending to see and interact with a man who does not actually exist. Determined it's the career-making story he's been needing for his podcast, Anders returns to the island to begin covert research and spend more time with the enigmatic Piper—but he has no idea out of all the lives he's about to upend, it's his that will change the most.

USA Today bestselling author Colleen Oakley delivers an unforgettable love story about an eccentric community, a grieving widow, and an outsider who slowly learns that sometimes faith is more important than the facts.
---
What do you think about this review?
Comments
No comments posted.

Registered users may leave comments.
Log in or register now!