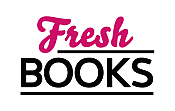 Summer reading in July you need to start
"Gripping and fast-paced, The Ivies kept me on the edge of my seat the entire time I was reading."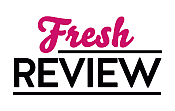 Reviewed by Angie Elle
Posted May 24, 2021

THE IVIES is Alexa Donne's first foray into Young Adult Thriller, and I couldn't wait to pick this up. I watch Alexa's channel on youTube, and it's full of useful information. This is the first book I've read from her, and I think her content (which is essentially how to be a good writer,) made me hypercritical of the book. Regardless of that, I found it to be gripping and fast-paced.
Olivia is a scholarship student at Claflin Academy, one of the most elite and competitive boarding schools in the country. Upon admission, she's pulled into the fold of The Ivies, a group of girls who will stop at nothing to get what they want. None of these characters were particularly likable, and that's OK. I don't need likable characters as long as the story grips me. And this one did. The premise here was interesting; each girl in the group is assigned a college from their 'Queen Bee,' Avery, and their goal is to get into that school by any means possible. No crossover with colleges, as each one limits the amount of acceptances per school, and it would be bad form to take one of the other girl's spots. When one of The Ivies ends up dead, the suspect pool is overflowing. And, of course, theories abound. I meant it when I said these girls will do anything to get in their dream school. They royally screwed some people over, casting suspicion everywhere. If you like Gossip Girl or Pretty Little Liars, you're going to like The Ivies. It was full of drama and some really good reveals. There were always new characters with new accusations for The Ivies cropping up, and just when you think you have things figured out, the author throws a wrench in your theory. It made it hard to get attached to the characters, because you never knew what was going to happen. And I loved that.
I do have a few criticisms of this story - number one, it was overwritten. It could have been a much tighter story with heavier editing, and at times, the description was overdone. Also, with the main character, Olivia, there was zero character growth. This was a girl who was thirsty for wealth, and at the end, it was still all she wanted. Also, the ending had so much potential. But where some of the reveals were spectacular, I felt the end was predictable. Having said that, it doesn't change the fact that I was glued to these pages. So despite my issues, I did find some enjoyment here. If you're a fan of YA Mystery/Thriller, I think you will, too.
It has to be said - The Ivies was a book I couldn't put down.
SUMMARY
Readers of Karen M. McManus and Holly Jackson will want to enroll in this boarding school thriller about a group of prep school elites who would kill to get into the college of their dreams--literally.

Everyone knows the Ivies: the most coveted universities in the United States. Far more important are the Ivies. The Ivies at Claflin Academy, that is. Five girls with the same mission: to get into the Ivy League by any means necessary. I would know. I'm one of them. We disrupt class ranks, club leaderships, and academic competitions...among other things. We improve our own odds by decreasing the fortunes of others. Because hyper-elite competitive college admissions is serious business. And in some cases, it's deadly.

Alexa Donne delivers a nail-biting and timely thriller about teens who will stop at nothing to get into the college of their dreams. Too bad no one told them murder isn't an extracurricular.

"A satisfying page-turner, full of surprises and dark humor." --Emily Arsenault, author of All the Pretty Things

"A timely and compelling examination of the maelstrom created when girls are pitted against their environment--and each other." --Laurie Elizabeth Flynn, author of All Eyes on Her and The Girls Are All So Nice Here
---
What do you think about this review?
Comments
No comments posted.

Registered users may leave comments.
Log in or register now!