"Julia Buckley scores with captivating series entry..."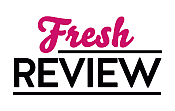 Reviewed by Ruth Castleberry
Posted May 23, 2021

Mystery Cozy | Mystery Paranormal
DEATH ON THE NIGHT OF LOST LIZARDS is Julia Buckley's third entry in her Hungarian Tea House Mystery series, and the stories keep getting better and delightfully steeped in Hungarian ambiance.
A complex tale, Ms. Buckley blends family events with how the murder investigation unfolds, allowing readers a comfortable visit with the residents and primary characters in Riverwood.
The relationship between Detective Erik Wolf and Hana continues to evolve, with Hana's contributions to the case somewhat well-received while the personal issues are intensifying. Erik persuades Hana's mother and grandmother to let him and his colleague serve as busboys at Maggie's Tea House so they can eavesdrop on conversations at the professor's memorial.
It turns out the professor is unpopular. While he did not manage the language department at the university very well, he did see a couple of the female teachers even though he is a married man. He also gambles on chess games, building substantial winnings from one particular individual. There is a list of credible suspects to explore.
On the personal side, after Hana's grandmother Juliana tells Erik's sister she is pregnant, Runa and Andy confirm her condition. After a visit to the doctor, Runa insists on meeting with Juliana to ask if she should allow surgery on her baby for a heart condition before birth. Both Juliana and Maggie, Hana's mom, have psychic abilities, and Hana is slowly developing her psychic skills.
There are lots of moving parts in this novel, and Ms. Buckley orchestrates the various subplots with the skillful touch of a consummate storyteller. The author introduces more family members, including Erik's parents and more of Hana's relatives, which provides insight into primary characters and relationships. DEATH ON THE NIGHT OF LOST LIZARDS is an entertaining read, primarily because a finely conceived mystery blends comfortably with the warm community of characters as they keep building personal and emotional connections to each other.
SUMMARY
Along with her mother and grandmother, Hana Keller has achieved renown serving tea and cakes with a European flair, but when a local professor is killed, she uncovers a serving of suspects instead…

Hana Keller is getting ready for a lovely holiday season. When she receives a rare tea set as a birthday gift, she decides to host a tea at her apartment for her closest friends. During the cozy get-together, one of Hana's friends gets word that a murderer is on the loose. Hana soon learns that the victim was Sandor Balog, a professor of Hungarian Studies at the local college.

With her growing psychic ability, Hana senses that she is going to be pulled into the investigation of the professor's death somehow. With her sexy boyfriend Erik on the case, Hana finds the Tea House steeped in suspects. She studies the smiling faces celebrating the season, but the real killer is good at hiding the truth and putting Hana in the hot seat….
---
What do you think about this review?
Comments
No comments posted.

Registered users may leave comments.
Log in or register now!