"One part rom-com, one part murder mystery"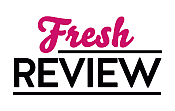 Reviewed by Jennifer Rummel
Posted May 21, 2021

Romance Contemporary | Mystery Amateur Sleuth
Meddelin's mother sets her up on a date after pretending to be Meddy on the dating site. Meddy is less than thrilled to discover this and even less thrilled to go on the date. The date is terrible from the start but takes a turn for the worse when Meddy can't drive herself home. When her date offers to drive, she can't graciously turn him down.
After she accidentally kills him, she puts the body in the truck and goes home where she tells her mother the truth. Her three aunts immediately descend upon the house. Together they come up with a plan to get rid of the body. The next day, they're working at a wedding on an island resort; which will provide the perfect opportunity to get rid of the body.
This wedding will help put the family's wedding business on the map. The bride and groom both come from very wealthy families. Everything must go perfectly. But everything's a catastrophe right from the start. And worse, this all happens in front of Meddy's ex-boyfriend. He's the one that got away.
Is it possible to come out of the wedding weekend without going to jail and without her ex hating her?
DIAL A FOR AUNTIES by Jesse Q. Suntanto takes place over a weekend and is part rom-com and part murder mystery. Family and Chinese-Indonesian culture take center stage in this family-centric story. Meddy finds it hard living up to her mother's and her aunts' expectations. She never wants to disappoint them and she's made life choices based on their influence.
This story has a dual timeline: the present-day and Meddy's time in college with Nathan. During her college years, she felt free to make her own choices without her family's strong influences. But after college, life swept her on her path. She takes wedding photos for her family's business, but wedding photography is not her passion. This one weekend full of hilarious and cringe-worthy moments shook her. And Meddy starts wondering what she wants out of life, not what her family wants for her. Jesse Q. Sutanto knocks it out of the park in her debut novel. Readers will be eager for more from this author.
SUMMARY
What happens when you mix 1 (accidental) murder with 2 thousand wedding guests, and then toss in a possible curse on 3 generations of an immigrant Chinese-Indonesian family?

You get 4 meddling Asian aunties coming to the rescue!

When Meddelin Chan ends up accidentally killing her blind date, her meddlesome mother calls for her even more meddlesome aunties to help get rid of the body. Unfortunately, a dead body proves to be a lot more challenging to dispose of than one might anticipate, especially when it is inadvertently shipped in a cake cooler to the over-the-top billionaire wedding Meddy, her Ma, and aunties are working at an island resort on the California coastline. It's the biggest job yet for the family wedding business—"Don't leave your big day to chance, leave it to the Chans!"—and nothing, not even an unsavory corpse, will get in the way of her auntie's perfect buttercream flowers.

But things go from inconvenient to downright torturous when Meddy's great college love—and biggest heartbreak—makes a surprise appearance amid the wedding chaos. Is it possible to escape murder charges, charm her ex back into her life, and pull off a stunning wedding all in one weekend?
---
What do you think about this review?
Comments
No comments posted.

Registered users may leave comments.
Log in or register now!