"A date to remember"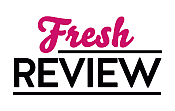 Reviewed by Jennifer Rummel
Posted April 29, 2021

May 7th is the annual school field trip day and it's a day Lulu and Alex will always remember.
Freshman Year: Science Museum
Lulu has a love/hate relationship with Alex. They accidentally get stuck in an escape room together. They have an hour to escape. Up until now, their relationship has been a battle of wits and payback. Now they have no choice but to work together. They begin to think about each other, just a little bit differently.
Sophomore Year: Theme Park
Alex and Lulu have recently split up due to a lack of time in Alex's busy schedule. But he might be ready to move on to other girls, which makes Lulu furious. She thinks about getting back together with him, but by the end of the day, it's clear to her that they do not belong together.
Junior Year: New York City
Lulu has a new boyfriend. They've split up for the day. Alex chose the same track as Lulu. They haven't spoken since the last field trip, but they've called a truce. They're supposed to be spending the day touring museums, but Alex encourages Lulu to duck out and attend a book signing for one of Lulu's favorite authors.
Seniors Year: London
By this time, Lulu has an agent for her graphic novel and her book is out on submission. She and Alex are back together, but she's holding on to a secret. She's been accepted into RISI for college, while he's going to Vanderbilt.
Alex and Lulu start off as enemies, then move to lovers, and then break up. But they keep finding their way back to each other. Through all the fights and the good times, they can't stop thinking about each other. Could they be destined to be together?
FOUR DAYS OF YOU AND ME by Miranda Kenneally takes the place on the same day for four years, during high school field trips. While the book takes place primarily during these field trips, it does travel back throughout the school year to other moments between the couple. While the relationship is the primary focus of the book (lots of banter and kissing), the friendships create the full story. Recommended to fans of young adult romance.
SUMMARY
Are they meant to be, or better apart?
Every May 7th, the students at Coffee County High School take a class trip. And every year, Lulu's relationship with Alex Rouvelis gets a little more complicated. Freshman year they went from sworn enemies to more than friends after a close encounter in an escape room. It's been hard for Lulu to quit Alex ever since.
Through break-ups, make-ups, and dating other people, each year's trip class brings the pair back together and forces them to confront their undeniable connection. From the science museum to Six Flags; New York City to London, Lulu learns one thing is for sure: love is the biggest trip of all.
---
What do you think about this review?
Comments
No comments posted.

Registered users may leave comments.
Log in or register now!