"She'll have to have Courage Under Fire"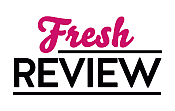 Reviewed by Kim Roller
Posted April 27, 2021

Romance Suspense | Romance Western
Cari Taylor is on the run from a murderer. She comes to Silver Creek looking to change her life and hide. Chase Bishop is the owner of the organic ranch Three Bars Ranch. He's an ex-military sniper who employs former military men and women as ranch hands. When the new beekeeper reveals her dangerous situation, a smitten cowboy will jump to be the protection she needs. Cari & Chase will face COURAGE UNDER FIRE when they face fear and danger.
The reader returns to Silver Creek with the story of a woman facing the murderer she put in prison and her fear for those around her. An ex-military sniper turned rancher will become the help she'll need to face the danger coming her way. COURAGE UNDER FIRE takes the reader on a suspenseful, nail-biting trip that will have you hoping these two characters will make it out alive. Along the way, they'll come to realize that their lives need to be entwined to continue past the fear and danger.
Lindsay McKenna brings two characters together that you wouldn't think to have anything in common but have a lot more than you realize at first. She lulls you into thinking that these characters just maybe are in the clear, then the surprises come. She even gives this wonderful Wild Child that may just wing their way to being the hero of the entire story. A story that keeps you on the edge with the danger. COURAGE UNDER FIRE that is that book, you won't be able to put down until the end.
Lindsay McKenna doesn't disappoint with the second story in her Silver Creek series. I'm very much looking forward to the next book in the series STRENGTH UNDER FIRE. Lindsay McKenna's COURAGE UNDER FIRE and Silver Creek in her Silver Creek series are must-read books for any and all of her fans as always or if you're looking for a new author is a wonderful entrance into one of the Lindsay McKenna worlds.
SUMMARY
New York Times bestselling author Lindsay McKenna brings us back to Silver Creek, Wyoming, for a powerful story of one man's quest to protect the courageous woman he loves from a dangerous threat to their future . . .
Seeking an escape from her dark past, Carissa Taylor heads to Silver Creek to build a new life. For Cari, landing a job at a historic ranch just outside town is a dream come true, and a chance to put her beekeeping expertise to work. Not only does she feel at home in the ruggedly beautiful landscape, but she's intensely drawn to rancher Chase Bishop, whose strong, steadfast nature quiets her unease. Maybe here she can finally be more than a hunted woman fleeing a vengeful killer—a man who's been after her nearly all her life . . .

Chase didn't dare open his heart again after losing his first love. Until Cari entered his life. Her gentle beauty and nurturing spirit call to him like no other. So when her enraged stepbrother breaks out of prison and comes prowling around Chase's ranch, the former Marine goes into full protective mode, offering Cari the shelter of his home. But as the murderer's deadly threats draw ever closer, suddenly Chase is calling on his own killer instincts, knowing he will stop at nothing to keep safe the woman who has captured his soul . . .

---
What do you think about this review?
Comments
No comments posted.

Registered users may leave comments.
Log in or register now!