"The Perfect Book for Your Vacation or Staycation!"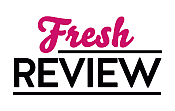 Reviewed by Alison Ellis
Posted April 27, 2021

Mystery Woman Sleuth | Romance Comedy | Women's Fiction Contemporary
What should have been a typical day for Letty Carnahan, turns into a run for her life. Letty has a standing playdate with her four-year-old niece, Maya. Every weekend she takes Maya for the day so her sister Tanya can get a little break. To her horror, when she arrives to pick up Maya, she finds Tanya dead on the floor and Maya sitting at the top of her New York City townhouse steps, inconsolable. Letty had been forewarned this day was coming, by Tanya herself. Tanya told Letty if anything happens to her to grab Maya and the "go-bag" and run. Run from Evan Wingfield, Maya's father. Letty does just that.
On a hint from the go-bag, Letty heads for a small motel in Treasure Island, Florida. The Murmuring Surf Motel becomes her refuge. The owner makes a room for her in a small storage room and gives her a job at the motel. This should be the ideal cover to unravel the secrets Tanya had that lead to her death, but the owner's son, Joe, throws a wrench in her plans. It's hard to keep her own secrets around Joe because he's too handsome for his own good, plus he's a cop. As Evan's search for Letty heats up, Letty has no choice but to let her guard down and let Joe into the secrets of her life and her heart if she doesn't want to end up with the same fate as Tanya.
The Queen of the Beach Reads is back in full force with THE NEWCOMER! From page one I was drawn into this story and it didn't let up until the last page. This book is the perfect balance of murder mystery and romantic comedy. The descriptiveness will put you right there at the Murmuring Surf with a fruity cocktail in your hand and the sand in your toes, watching the drama unfold. The plotline is so perfectly executed, it was hard to put this book down and remember I had a life outside of this story. The darkness of the murder is perfectly offset with the quirkiness of the seasonal snowbird motel residents with their antics and the brewing romance between Joe and Letty.
Whether you are planning a vacation or a staycation, THE NEWCOMER needs to be your go-to spring pick.
SUMMARY
The New York Times bestselling author and Queen of the Beach Reads, delivers her next page-turner for the summer in The Newcomer.
IN TROUBLE AND ON THE RUN . . .
After she discovers her sister Tanya dead on the floor of her fashionable New York City townhouse, Letty Carnahan is certain she knows who did it: Tanya's ex; sleazy real estate entrepreneur Evan Wingfield. Even in the grip of grief and panic Letty heeds her late sister's warnings: "If anything bad happens to me—it's Evan. Promise me you'll take Maya and run. Promise me." So Letty grabs her sister's Mercedes and hits the road . . .
WITH A TRUNKFUL OF EMOTIONAL BAGGAGE . . .
. . . and her wailing four-year-old niece Maya. Letty is determined to out-run Evan and the law, but run to where? Tanya, a woman with a past shrouded in secrets, left behind a "go-bag" of cash and a big honking diamond ring—but only one clue: a faded magazine story about a sleepy mom-and-pop motel in a Florida beach town with the improbable name of Treasure Island. She sheds her old life and checks into an uncertain future at The Murmuring Surf Motel.
THE NO VACANCY SIGN IS FLASHING, & THE SHARKS ARE CIRCLING . . .
And that's the good news. Because The Surf, as the regulars call it, is the winter home of a close-knit flock of retirees and snowbirds who regard this odd-duck newcomer with suspicion and down-right hostility. As Letty settles into the motel's former storage room, she tries to heal Maya's heartache and unravel the key to her sister's shady past, all while dodging the attention of the owner's dangerously attractive son Joe, who just happens to be a local police detective. Can Letty find romance as well as a room at the inn—or will Joe betray her secrets and put her behind bars? With danger closing in, it's a race to find the truth and and right the wrongs of the past.
---
What do you think about this review?
Comments
No comments posted.

Registered users may leave comments.
Log in or register now!