"A satisfying end to the Jigsaw Files series."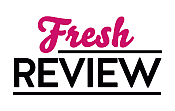 Reviewed by Kim Roller
Posted April 22, 2021

Suspense | Thriller | Romance Suspense
Charlie Dodge's life has changed a lot in the last few months. His wife died, almost lost his assistant, and is getting burnt out by the justice system. Charlie is living with his assistant as her bodyguard. Jade Wyrick is a genius. Her life is in danger because of disclosing what her captors did to her. Jade's life is in danger because of her special abilities. When a woman seems to disappear into thin air, it's up to Charlie and Wyrick to find and save her. Their feelings come into play along with danger and a serial killer just maybe the last straw for these two sleuths.
Sharon Sala's final book in her Jigsaw Files series, THE LAST STRAW will take readers on a thrill ride as two private detectives try to find a woman who seemed to disappear without a trace. Suspense along with long-kept secret feelings and a serial killer combine for the final case for these two. They'll use their wits and genius to try to find the woman before the worst can happen. Their hands are full of danger and intrigue as Jade and Charlie work together to also take on the people threatening her life because of Wyrick's special talents.
Sharon Sala's THE LAST STRAW brings a satisfying end to the series even though it's too soon. I was on the edge reading THE LAST STRAW, wondering who the killer is and what would happen to the victim and Charlie and Wyrick. You meet a woman whose courage and determination just may save her life. A woman who everyone sees as a freak is human just like everyone else and just wants to be left to lead her life. A man who has been living with the stress and grief of an ill and dying wife. Lives will be forever changed and love just come to the least expected. Sharon Sala keeps you coming back for more with her suspense and intriguing series of books about a private detective and his genius assistant. THE LAST STRAW a book you won't be able to put down, along with the rest of the Jigsaw Files. This series is a must if you're a lover of suspense this is a great series of books and a way to find a wonderful new or favorite author. I look to what Sharon Sala will come up with next.
SUMMARY
In the crosshairs of a killer…

PI Charlie Dodge may be down, but he's most definitely not out. He's still reeling after a series of earth-shattering events, so when a desperate woman hires Dodge Investigations to find her missing sister, the head-scratcher of a case is exactly the distraction Charlie and his steadfast partner, Wyrick, need. Two weeks prior, Rachel Dean disappeared without a trace from her locked-from-the-inside Dallas apartment, and every possible trail has gone cold.

Grappling with the fallout of her efforts to dismantle the shadowy organization Universal Theorem, Wyrick throws herself into her investigative work. Charlie knows his partner can handle herself, but when she uncovers a past connection that paints a target on her back, the threat of losing her hits Charlie hard. There's nothing he wouldn't do to keep Wyrick safe, but with the clock ticking on a victim they've yet to find, it's only a matter of time before the cold-blooded killer leads them to a deadly end.


---
What do you think about this review?
Comments
No comments posted.

Registered users may leave comments.
Log in or register now!