"The Duke is Wicked will light a fire"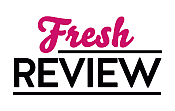 Reviewed by Ashley Gosse
Posted April 15, 2021

Romance Historical | Romance Paranormal
THE DUKE IS WICKED by Tracy Sumner is a unique historical romance with a supernatural spin. It is the third book in the League of Lords series.
I want to mention that I have not had the opportunity to read the first or second book in the series. I walked into this book with little to no understanding of the concept but found it easy enough to follow. There is definitely a backstory that I want to explore now that I have read this book. Not because I found it critical to have it in order to understand this one. That wasn't the case. This book was read as a standalone and I had no issues following along.
Delaney Temple and her brother are in London from America and thus face much criticism for their lack of comprehension of the society. Delaney is a self-assured and independent woman who does not feel that she needs to follow the social guidelines put in place. She also has a unique skill that she has used often but is struggling to control and understand.
Sebastian, the Duke of Ashcroft, has always known about his supernatural ability. He despises it and does everything in his power to keep it under control. He's seen the destruction that has been left from his ability and does not wish to cause any more destruction. He stumbles upon Delaney in the park when he, unfortunately, requires aid. Needing help is not something he is accustomed to and requiring it from a woman of little social standing has never happened to him.
Fate intervenes and continues to force the pair together. Through these incidents, Sebastian comes to find out about Delaney's gift and the danger she could be in if someone less honorable were to find out about it.
The tension builds between the pair as Delaney is introduced to the other members of the League and they are forced to keep her close in order to find out her skill, her deception, and her feelings for Sebastian.
Despite their attempts, the pair fail to keep their distance from each other, but the tension is fire. Literally. Sebastian is caught between marrying a woman who is appropriate for him and knows how to keep their secret or his feelings for the unhinged and rebellious American.
Eventually, their pasts catch up with them and they are forced to determine the reality of their feelings for one another. There is also a great segway into the next book in this series as it relates to Simon and his uncanny ability to fall in love with the ghosts he is able to communicate with.
Overall, THE DUKE IS WICKED by Tracy Sumner was a great book. If you're tired of traditional historical romance and want something with a bit of a kick this would be a great read for you. It has sparked my curiosity in the others in the series and I am already hyped for book four of the League of Lords series, THE HELLION IS TAMED.
SUMMARY
Leagues and lives apart, Delaney and Sebastian navigate a world they're not destined for together. Can she let down her guard and learn to trust a WICKED Duke?
He's harboring a fiery secret....
The Duke of Ashcroft is determined to keep the League of Lords under wraps. After all, the group's supernatural gifts brought the mystical misfits together and nobody is going to tear them apart. Intelligent and wily, Sebastian knows better than to trust anyone--especially an impulsive and intrusive American woman.
She's looking for answers....
Competitive and confident, Delaney Temple is hellbent on uncovering the truth about the League. She'll stop at nothing to unearth the secrets they're burying. But when Sebastian is in trouble and Delaney comes to his rescue, their contempt turns to a burning desire. Suddenly, with their passion ignited, they can no longer deny their attraction.
A forbidden love...
Excerpt
He was even more handsome up close.
The brief look she'd gotten from beneath that silly bonnet while sneaking into the viscount's Oxfordshire home hadn't done the man justice. Now she knew better. Shadowed slashes where the moon shone through the windowpane cut across a body they'd struggled to fit into what was her most enormous bed. Long legs...endlessly long. A lean yet powerful body stretched out, to her mind, hardly looking English. His men had loosened the collar of his fine cambric shirt, exposing a mix of muscle, golden skin and scars. A warrior's physique. Delaney noticed details, sometimes obsessively. He had neatly-trimmed nails, calluses on his fingertips, forgot to cut his hair, and cared (but not significantly) about his clothing. His sun-kissed skin indicated he worked outdoors without a hat. He wore a signet ring on his pinkie, a crest of a lion with snapping teeth that did not match his decorous bearing.
The Duke of Ashcroft blinked once and released a soft moan, still lost to the insect's venom. His eyes were as astounding as described in those pointless society pages, a strange mix of amber and gold, like whiskey or the soft clay of Georgia. When most of the tales bandied about in the broadsheets were pure garbage.
Or, as they called it here, rubbish.
But his hair was his crowning glory. Dark, with a tantalizing hint of copper, so long the curls had long-ago settled into gentle waves now hiding part of his face. When she'd turned to find him standing behind her in the park, she'd wanted, insanely, to plunge her fingers into the silken strands to see if they were as soft as they looked.
Delaney sighed and slipped into the armchair tucked close to his bedside. When was the last time she'd had an opinion about a man, any opinion, much less wanted to touch one?
She now recognized she'd created an enormous problem by placing her mouth over his and breathing life back into his lungs before all of polite society.
The English were fussy about such things.
Heavens, she huffed and propped her chin on her fist. They were fussy about everything.
She'd tried to tell the horde circling them as the duke's men had loaded him into her brand spanking new cabriolet and carried him off, one a stick-figure countess with a vile reputation for gossip, that she'd only been doing what she could to save the man. A rudimentary and unproven way to resuscitate, noted in medieval texts but not, as yet, taken seriously in the medical community. They believed she'd done it because she wanted to be a duchess. The goal of every woman she encountered in this country, to be someone's wife. Delaney pressed the heels of her hands to her eyes until she saw stars.
If society only understood.
That was the last thing she'd ever, ever want.
---
What do you think about this review?
Comments
No comments posted.

Registered users may leave comments.
Log in or register now!