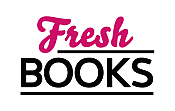 April showers are here, settle with a great read!
"The Must Read of 2021!"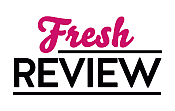 Reviewed by Alison Ellis
Posted April 8, 2021

Mystery Private Eye | Suspense Women Sleuth
We have all had those days where nothing seems to go right, but Finlay's day tops them all. As a single mom (her ex-husband left her for a younger real estate agent) her life is a struggle, but this particular day is the absolute worst. Her unpaid bills are piling up. Her advance on her next book is gone without there being any book to speak of. Her daughter cut her hair…duct tape will fix that. Her van is on its last start. Her husband fired the babysitter. And her meeting with her book agent is looming. Nothing can get worse, right? Wrong. During her meeting with her agent, Finlay is overheard by a random stranger discussing the plot of her soon-to-hopefully-be-written novel. While most people would go on their merry way, this stranger assumes Finlay is a contract killer. She offers Finlay an absurd amount of cash to get rid of her less-than-desirable husband. Curiosity gets the better of her and she decides to stake out the husband. When she discovers what he's up to, she decides to not kill him, but detain him before he can commit another heinous act. Except he turns up dead in her van. What's a girl to do? Fulfill the contract of course.
FINLAY DONOVAN IS KILLING IT is so absurdly out there that it is probably the most hilarious book I've read for a while. And I mean that in the most positive way possible. From the single mom drama to the murder mystery, I was laughing so hard at times I woke my dog up. Mothers will unite and scream an amen to the trials and tribulations of motherhood, and also to the sweet reward of it as well. The murder mystery is equal parts hilarious in how Finlay handles it and intriguing enough to keep readers glued to the pages. The relationships with her ex and a couple of new love interests are salacious enough to keep readers of the romance genre entertained. Overall, I can see why this book is getting so many rave reviews and making so many top reads lists of 2021. I'm hooked and rooting for Finlay and crew in the next book in this new series. There was quite the cliffhanger in FINLAY DONOVAN IS KILLING IT, and it's killing me that I have to wait so long for the next installment in this new series.
SUMMARY
Finlay Donovan is killing it . . . except, she's really not. She's a stressed-out single-mom of two and struggling novelist, Finlay's life is in chaos: the new book she promised her literary agent isn't written, her ex-husband fired the nanny without telling her, and this morning she had to send her four-year-old to school with hair duct-taped to her head after an incident with scissors.

When Finlay is overheard discussing the plot of her new suspense novel with her agent over lunch, she's mistaken for a contract killer, and inadvertently accepts an offer to dispose of a problem husband in order to make ends meet . . . Soon, Finlay discovers that crime in real life is a lot more difficult than its fictional counterpart, as she becomes tangled in a real-life murder investigation.

Fast-paced, deliciously witty, and wholeheartedly authentic in depicting the frustrations and triumphs of motherhood in all its messiness, hilarity, and heartfelt moment, Finlay Donovan Is Killing It is the first in a brilliant new series from YA Edgar Award nominee Elle Cosimano.
---
What do you think about this review?
Comments
No comments posted.

Registered users may leave comments.
Log in or register now!